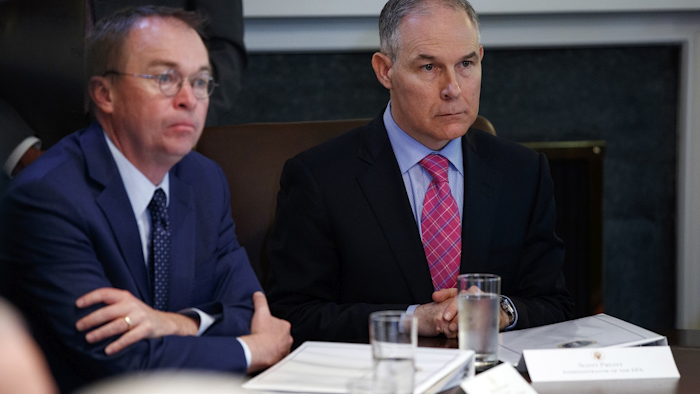 Environmental Protection Agency chief Scott Pruitt is overhauling the way his agency sets pollution limits under the Clean Air Act, announcing Thursday that regulators will seek input on the economic impact of enforcing the landmark federal law.
Pruitt's initiative, laid out in a new memo, would set the stage for substantial changes and legal battles over how the United States enforces its 48-year-old law combating air pollution.
Federal law and U.S. Supreme Court decisions require the EPA to focus on public health — not costs — in setting limits for smog, soot and other pollutants under the Clean Air Act.
The act requires regular reviews of the limits for each pollutant. The maximum levels for smog would be the first to come up for review, by October 2020, under the new procedure, the EPA said.
EPA will ask its advisory committees to consider how enforcement affects the economy, and will seek input from state and local government, tribes and others.
"The principles laid out in this memorandum will reform the process for setting national air quality standards in a manner consistent with cooperative federalism and the rule of law," Pruitt said in a statement.
He said in a tweet that the changes are part of his drive to give state and local governments more say with the federal government.
Paul Billings, a senior vice president of the American Lung Association, which is active in issues involving air pollution, called the changes "huge."
The focus on health impacts of pollution limits "is fundamental to the Clean Air Act, and to the premise of protecting public health," Billings said.