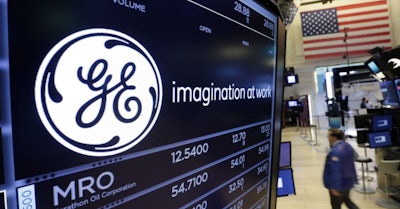 General Electric is naming Trian's Ed Garden to its board, potentially signaling a shift toward becoming the leaner, industrial player that the investment fund has been pushing for years.
The company this month has already turned over its top management with the early departure of longtime CEO Jeff Immelt and CFO Jeffrey Bornstein. Two vice chairs also have announced they would retire.
Shares of General Electric Co., based in Boston, are down 23 percent this year, and Trian Fund Management is pushing heavily for the company to restructure and revive growth. It became one of GE's biggest investors two years ago with a $2.5 billion investment.
Garden is the chief investment officer and a founding partner at Trian Fund Management. He replaces GE director Robert Lane, who is retiring.