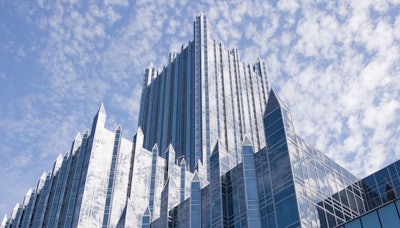 The company name stands for Pittsburgh Plate Glass, but pretty soon, PPG won't be in the glass business anymore.
The company recently announced that it's selling the last of its fiberglass business to Nippon Electric Glass Co. (NEG), a Japanese company with production facilities dotted around North Carolina. NEG purchased the business for $545 million.
PPG was founded in 1883 and quickly became the country's biggest producer of thick flat glass made with a plate process. By 1900, the company expanded its portfolio to include paint, fiberglass, coatings and chemicals, becoming the multi-billion dollar PPG Industries.
In recent history, however, PPG has focused its company on paints and coatings, which now account for more than 90 percent of the company's sales.
PPG's decision to shed the last part of its glass-making business is the final stage of a nearly 20-year plan to drop its old line-manufacturing sectors, including chemicals and glass. The company instead intends to focus on being one of the world's biggest paint producers.
"Going forward, we will continue to focus on growing our paints, coatings and specialty materials businesses," the company's CEO, Michael McGarry, said in a statement.
The company's paint brands include Glidden, Olympic and Pittsburgh Paints.
It also recently embarked on a bid to acquire Dutch paint-maker, AkzoNobel. PPG's multiple takeover attempts were unsuccessful, and the company has since retreated from the effort — at least for now.
The fiberglass business sold by PPG includes a research and development center, employs about 1,000 people and generates $350 million in yearly sales. The deal is expected to close next year.