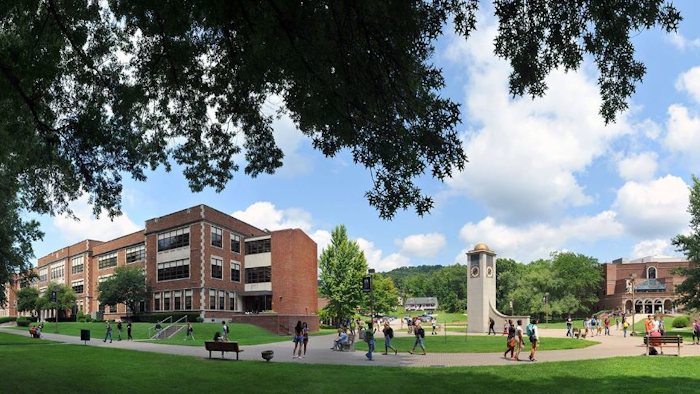 A Dow Chemical plant near Charleston, W.Va., allegedly leaked chemicals into the groundwater underneath West Virginia State University, campus officials alleged in a lawsuit this week.

The university filed the lawsuit in West Virginia state court and said in a statement that the Michigan-based chemical giant must "restore our campus to the condition it was in before this contamination."

"It is my hope that Dow will come to the table and take full responsibility for the mess it created," WVSU President Anthony Jenkins told reporters Thursday, according to the Charleston Gazette-Mail.

The paper reported that Dow found evidence of elevated chemical levels during groundwater testing and informed the university four years ago when the college acquired property near the plant.

Since that time, university officials said that the groundwater underwent further testing as they discussed possible remedies with Dow. In a statement this week, WVSU said that the company "left us no choice."

Jenkins said in the statement that Dow "must compensate us for the loss of use of our property" and address "the harm this will do to our image locally and nationally."
Dow reportedly did not respond to requests for comment.

University officials said that the chemicals do not pose a risk to human health and noted that groundwater is not used on WVSU's campus.

The Gazette-Mail noted that some WVSU officials were long critical of the plant's safety record and its past stockpiles of methyl isocyanate — the chemical blamed for the Bhopal disaster that killed thousands near a Union Carbide plant in India in 1984.

Several other companies that previously operated the plant near Charleston were also named in the lawsuit. The paper reported that they included Union Carbide, Rhone-Poulenc, FMC Corp. and Bayer CropScience.