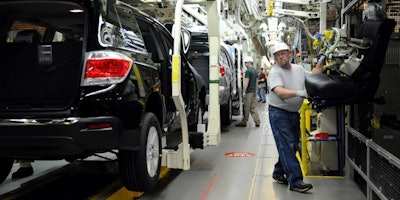 Toyota says it will invest 240 million pounds ($294 million) in the U.K. despite the economic uncertainty surrounding the country's departure from the European Union.
The Japanese carmaker says that although the investment shows confidence in Britain, access to the European market that is "predictable and uncomplicated will be vital for future success."
Toyota will upgrade its plant in Burnaston, about 135 miles northwest of London.
Carmakers in the U.K. are under intense pressure as the country prepares to start negotiations on its future relationship with the EU this month. The automotive industry is particularly concerned about the potential loss of access to the EU market of 500 million people because vehicle components cross borders on numerous occasions, making them liable for multiple tariffs.