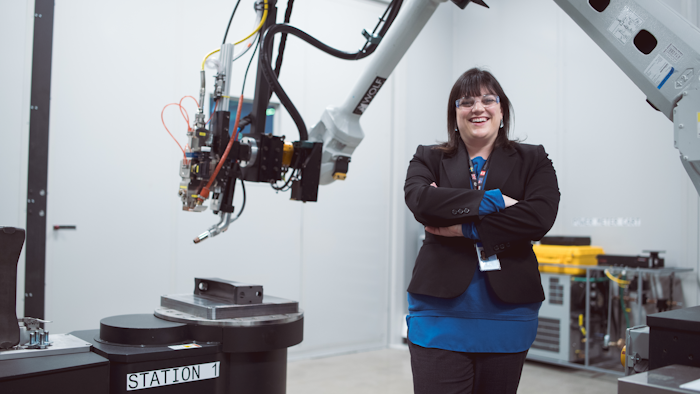 Who would've thought that Pittsburgh and its environs would be a paradise for tech geeks?
On a recent day in January, you could step out of your hotel, catch a self-driving taxi developed locally at Uber's Advanced Technologies Center and take it to the River Casino downtown. There, you could watch Libratus, an artificial intelligence system built at nearby Carnegie Mellon University, beat the world's best human poker players for the first time. On your way back to the airport, you could take a short detour and visit GE's Center for Additive Technologies Advancement. Known as CATA, it's a futuristic incubator for additive manufacturing technologies like 3D printing.
GE Reports last visited CATA when it opened last spring. Back then we wrote that the place resembled a "set for a Stanley Kubrick movie. Everything seems to be white: the walls, the gleaming floors, even the noise from rows of laser-powered 3D printers near the entrance, quietly making everything from jet engine blades to oil valves."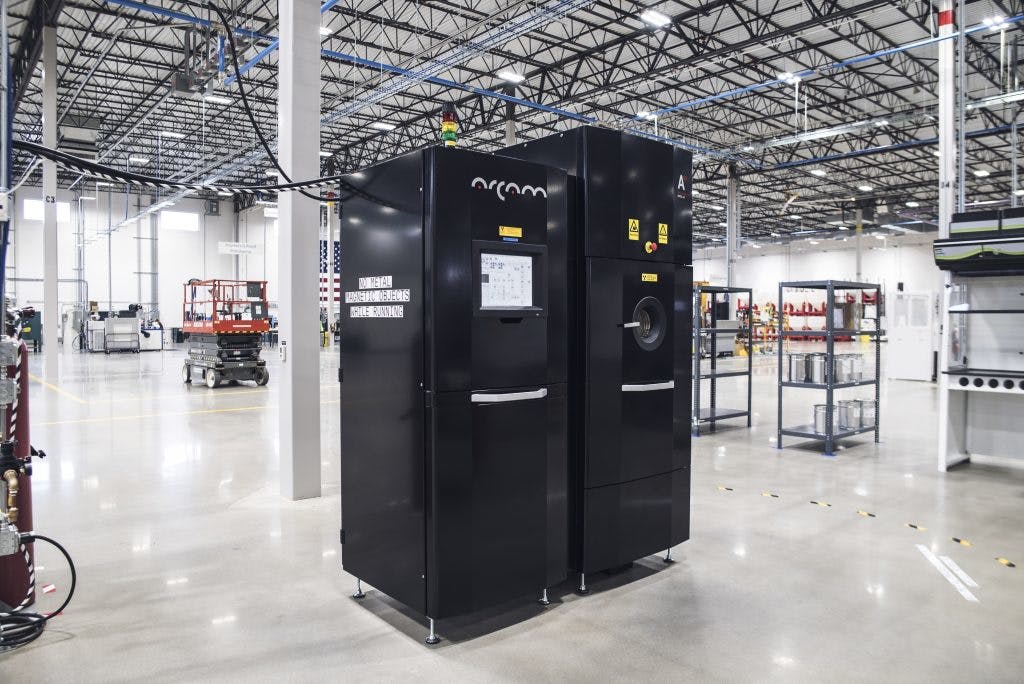 It still looks like that, only now it's much bigger. It employs 38 workers, most of them engineers, and there are new machines, including 3D printers from Arcam AB, a Swedish company in which GE acquired a majority stake recently. Yesterday, Jay Timmons, president and CEO of the National Association of Manufacturers, stopped by. NAM included CATA in its 2017 State of Manufacturing Tour in February.
Few technologies have spread as rapidly as additive manufacturing, and few show as much promise. As recently as the early 1990s, 3D printing prototypes were a rarity found at only a handful of research labs scattered across the globe. Today, GE is printing fuel nozzles and other components for jet engines that already are powering planes with paying passengers on board. CATA now is helping GE businesses like Aviation, Power, Oil & Gas and even Healthcare to master the technology.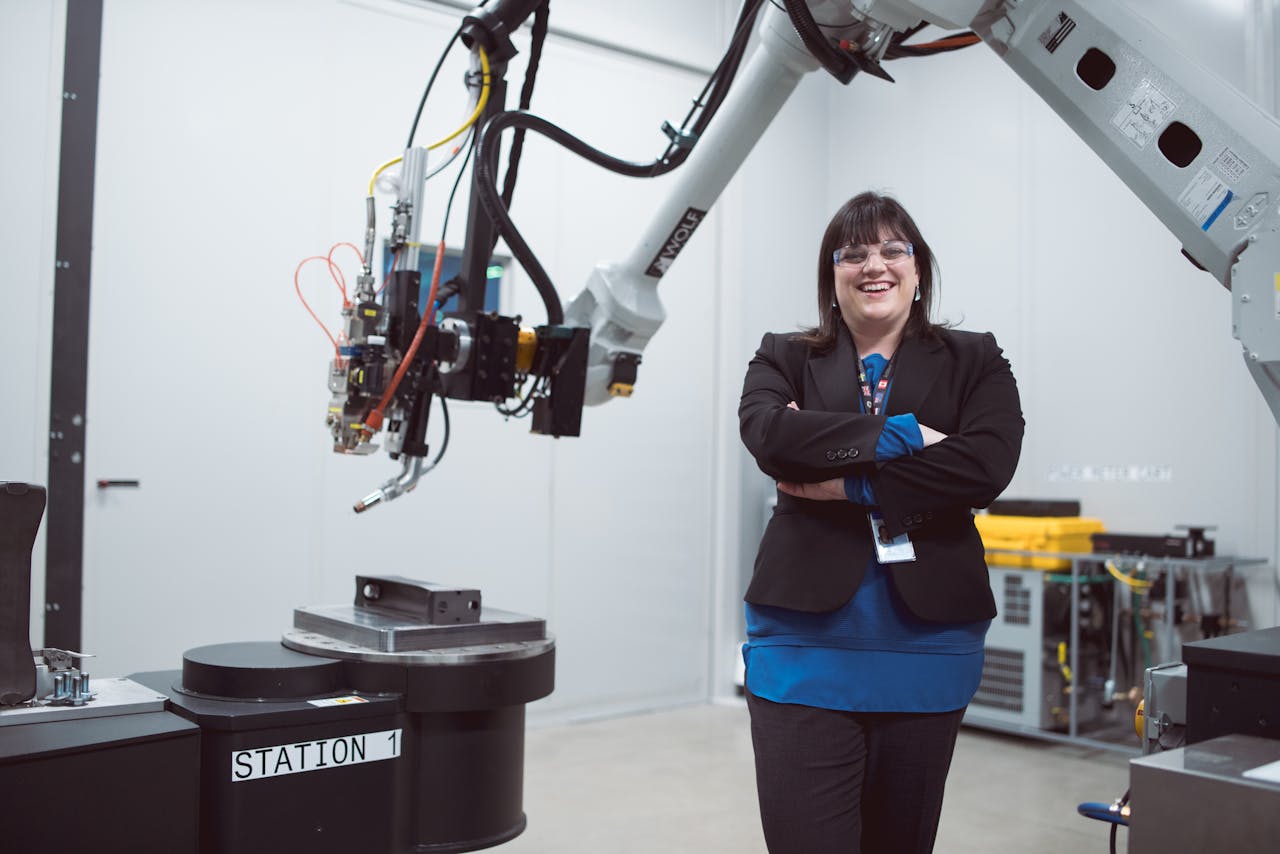 Additive manufacturing completely upends our ideas of how we make stuff. We have traditionally shaped products by whittling them down and cutting material away. But 3D printing grows objects from the ground up, adding one layer after another with hardly any waste. The technologies give designers the ultimate freedom because they can produce parts with internal geometries that were previously impossible or very hard to make. "It slashes the price of complexity," says Jennifer Cipolla, who runs CATA.
CATA is just the beginning of GE's foray into additive manufacturing. Last year the company spent $1 billion to acquire Arcam and Germany's Concept Laser — with the goal to be a supplier to the nascent but rapidly growing industry. GE Chairman and CEO Jeff Immelt wrote in his annual letter to shareowners that GE believed "the long-term market potential for additive manufacturing [was] huge at about $75 billion. We plan to build a business with $1 billion of revenue in additive equipment and service by 2020, from $300 million today," he said.