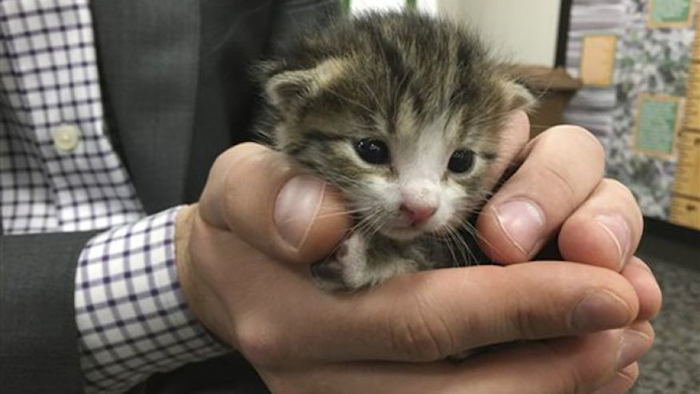 Tony Miranda, a worker at a Northern California recycling plant, rescued a pink-nosed, white-pawed kitten from almost-certain doom when he spotted it amid debris on a conveyor belt. 
It remains a mystery as to how the kitten ended up inside the plant, but it's likely that the tiny cat arrived via dump truck before being pushed onto the conveyor belt.
Afterwards, a call went out to all employees of Cal-Waste Recovery Systems notifying them that a kitten had been found. 
According to the Associated Press, a different worker later adopted the kitten and named it Murphy.