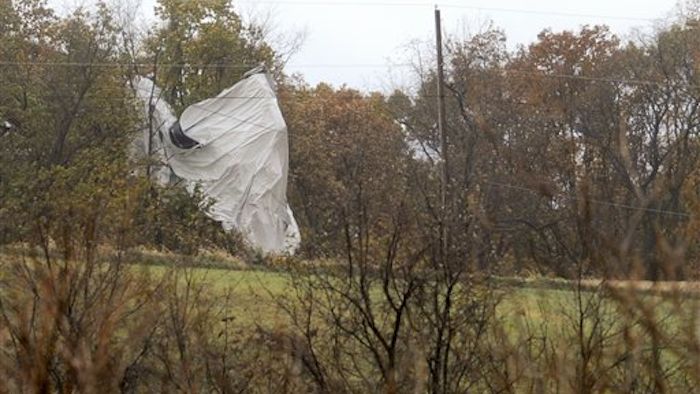 A military official says it will take days, maybe weeks, to remove a surveillance blimp that broke loose in Maryland before coming down into trees in the Pennsylvania countryside.
U.S. Army Captain Matthew Villa says the blimp is in two "mostly intact" pieces. The main body and the tail section are a few hundred meters apart.
He says the wreckage is in trees along a ravine in a hard-to-access area. He spoke at a briefing Thursday morning, a day after the 240-foot helium-filled blimp came to a rest near Muncy.
Villa says the "hows and whys" of what happened are under investigation.
The blimp, fitted with sensitive defense technology, escaped from Aberdeen Proving Ground. Its dangling tether caused power outages in Pennsylvania before it hit the ground.