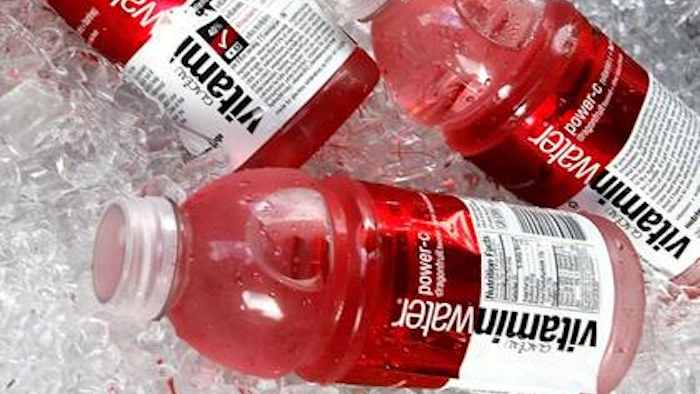 Coca-Cola says it will tweak the labels for Vitaminwater to settle a lawsuit that it was making misleading health claims about the drinks.
The Atlanta company will add the words "with sweeteners" in two places on the bottles. The Center for Science in the Public Interest, which filed the suit with private law firms on behalf of consumers in 2009, had noted the drinks have 33 grams of sugar and negligible amounts of juice, despite coming in flavors such as kiwi-strawberry.
The proposed settlement would also prohibit Coca-Cola from using certain statements, including one that said the drink is formulated to provide nutrients that could reduce the risk of eye-disease.
A representative for Coca-Cola said in a statement that it was "pleased to reach an amicable resolution of these cases."