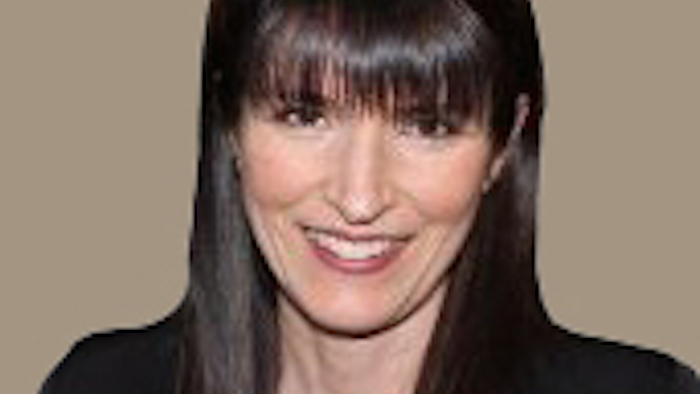 In today's increasingly global economy, manufacturers need new ways to remain competitive and enhance revenues.  Post-sales service is one area that shows huge promise for its ability to boost the bottom line, increase customer satisfaction and generate new areas of growth. Although friendly field engineers driving a company van are still the face of post-sales service, modern analytics technologies determine their every movement, from whether or not they go onsite to how they get there to what happens after the service request. Increasingly the data gathered is machine based – and with the dramatic increase of sensors being deployed on new devices, this trend will explode. Steps that manufacturers are taking today to analyze and use the data are preparing them for the future of the sensor networks that is known as the Industrial Internet of Things (IIoT). Here's a look the current state of play for field service. 
M2M Lays the Groundwork for IoT
M2M has been an increasingly important factor in field service: sensors embedded within machines have the capability to send alerts when a part or device is functioning outside a certain set of parameters. Whether or not those alerts trigger a field service request, the data generated have enhanced the efficiency of maintenance activities for manufacturers – a huge and growing cost savings. These types of automated alerts have become increasingly important for all equipment, but in particular the devices that are deployed in critical scenarios (think utilities or healthcare) or that are in remote or unmanned locations where regular field calls are difficult or costly.
M2M is a one-to-one communication between machine and another device or tool, including field service technology. The next level is internetworking these sensors into the Industrial Internet of Things – the scale is changing from one-to-one to one-to-many, and even many-to-many communication scenarios.  If we assume IoT is the umbrella that covers consumer and industrial business – IIoT – then IoT as a whole is multiplying even faster than predictions made six months ago. Interestingly, IIoT is already solving mission critical issues, and by doing this, altering economics.
Some predict that IoT will become a $19-trillion dollar industry within 10 years. And all of today's M2M activity is merely the kick-off of a revolution in proactive and predictive customer support and service.
What is the outcome? It's a transformation where services become a race to achieve the best possible customer experience instead of the traditional tempering of expectations. New services will abound as IoT platforms and solutions rush to alleviate previous field pain points.
M2M for Field Service: Powered by Analytics
The deployment of supply chain analytics has unleashed a new era of opportunity for manufacturer's field service, much of it powered by M2M data. In a recent report from Gartner ("Improving Field Service Through Analytics"), analyst William McNeill outlines the analytics behind changes in the industry. Traditional data from diagnostic information can be modeled for predictive analysis and used for service demand forecasting and other long-range planning. These set the stage for prescriptive analytics driven by M2M network data.
M2M data alone, however, is not enough – manufacturers need the power of a new class of field service management tools to derive insights that can be used for future decision making. When applied correctly, manufacturers can increase efficiency for a range of steps in the service process, from engineer visits to routing and dispatch. These drive down costs, improving the bottom line while also increasing customer satisfaction: when a technician arrives on site with the diagnosis, knowledge and skills needed to implement a fix and the correct parts, then customers are happy.
The next steps, of course, are to use the data to accelerate the shift from reactive to proactive and predictive fixes, to spur product improvements that reduce or even eliminate the need for traditional service and to generate ideas for new revenue-generating services for customers.
M2M Data at Work
Today's manufacturers are gathering information along the supply chain, including telematics from the field and data from sensors, and creating visual depictions of the results to discover ways to improve field service. These types of representations can, for example, highlight the source of warranty claims – the manufacturer can find those dealers that dispatch people to the field to sort out root cause and convert them to remote diagnostic methods using sensor data. Manufacturers can use fault code data to avoid unnecessary field calls as well as to proactively schedule work when it's convenient and cost effective.
At the recent 2015 Smart Manufacturing Summit in Indianapolis, manufacturers noted that collecting sensor and usage-data to anticipate customer service has delivered dramatic cost/performance improvements. More importantly, they can leverage the M2M data to improve the performance of processes and equipment, develop intelligence on product performance and improvement opportunities and ultimately improve the customer experience.
We see this within our own customer base, where manufacturers have made, and continue to make, gradual changes in the way they gather and use data. R&D is working more closely with supply chain, setting the stage for the capacity to benefit from what will be the exponentially greater volumes of data to come from when the Internet of Things truly takes hold.
Looking Ahead
The interconnectivity of sensor-enabled devices is rapidly changing the way service activities are initiated. Rich technology that can manage rules-based systems and correctly dispatch data to numerous systems will enable manufacturers to connect data insights to their tactical field service response. M2M- and IoT- enabled field service will help organizations become more predictive and will drive the creation of new, dynamic service offerings. Manufacturers that have laid the ground work with M2M data and analytics have a huge upside potential for field service.
Click here for Part Two: Building On M2M For IoT Opportunity In Field Service.
Kris Brannock is Executive VP at Vertical Solutions (VSI). In her role, she assists in driving the newest advances in VSI's technology innovation and strategic thought leadership, with her current focus on the impact of IoT and 3D printing within the field service industry. She has more than 20 years' experience in the field service and customer experience technology arenas, infusing innovative trends with after-market business understanding as VSI's corporate blogger.