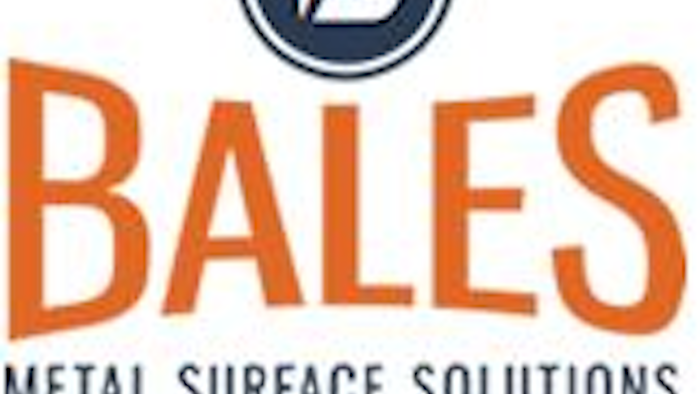 When their father passed away suddenly in 2009, Stacey Bales and Sara Mortensen were in their twenties and left to run their father's coatings and finishing company. Six years later, Bales and Mortensen successfully lead Bales Metal Surface Solutions, fueled by their father's sense of fair business and their own business acumen. By prioritizing impeccable work, customer service, integrity, sustainability and education, they have managed to more than double sales in the past five years and are in the middle of expanding their capacities in their polishing and chrome departments.
Their father, Steve Bales, co-founded the company in 1978 with his brother Mike Bales. At the time, the company was called Bales Mold Service and focused on repairing plastic injection molds. As the company grew, it branched out into different industries, and the name didn't fully portray the array of services the company offered. In 2015, the company underwent a major rebranding that involved launching a new logo, website, literature and name.
"With Sara and me taking over and being successful in the past couple of years, it was definitely overdue for a name change," explains Bales. "The rebranding puts our little stamp on it." Mortensen adds, "We had a top-down rebrand, and I don't think we left anything untouched."
Taking Over Bales
After the sisters took over leadership of the company, they immersed themselves even deeper in the industry by leveraging new partnerships. Bales credits the Technology and Manufacturing Association with helping them assemble a good support team of accountants and attorneys.
Around the same time Steve Bales passed, the U.S. economy saw a major decline. Bales explains that the sisters were mostly trying to get back onto their feet in the first few years after their transition into leadership. But soon, things started to pick up for Bales and Mortensen. They have been hard at work growing sales and working on expansion projects; they have managed to more than double sales through word of mouth and the new and improved website, and Bales Metal Surface Solutions is getting ready to expand capacities in polishing and chrome.
Running the Family Business
The company has been a part of both women's lives from a young age. "I started out here in grade school and never left," says Bales. It's clear that the business's continued growth and success stem from the strong roots of a family-owned business. The tradition behind Bales Metal Surface Solutions means they build customer relationships based on accountability and loyalty. "It's really about becoming a partner to our customers and figuring out what their needs are," says Bales. "We just try to be the best resource for them, even if we have to send them to a competitor."
In addition to their attention to customer service, Bales and Mortensen continue their father's legacy of fair business. Bales explains that they strive to provide the highest quality coatings and finishes while operating under the highest morals and standards. "We stand behind our work and everything we do, and we try to be loyal to our customers, suppliers and vendors," she says. "We try to bring in my dad's sense of business and keeping people close and just being fair in business." Mortensen adds that the sisters work to carry on their father's sense of integrity and honesty. "I think our reputation is as good today as it was when they started the company," she says.
Going Green
In addition to their commitment to customer service and quality of work, Bales and Mortensen work to make the company green and sustainable. In 2013, they were the first company to receive a Green Business Award from the city of Downers Grove, Illinois.
They minimize water usage, reuse and reduce, and the company meets all of the EPA requirements for plating. The facilities have solar tracking skylights and gas flow meters. "We're a closed loop, zero discharge facility," Bales explains. "We don't discharge anything into the sanitary districts at all. A lot of our stuff is just rinsewater, so we evaporate it as much as possible."
Being "the Bales Girls"
In an article by Bales and Mortensen originally published on MoldMaking Technology, they wrote, "When our dad and his brother Mike started out, they became known to their customers as 'the Bales Boys.' Now we're establishing ourselves as 'the Bales Girls.'"
The sisters don't seem to mind being 'the Bales Girls' in a male-dominated field. "I grew up here, so I've been used to working with all men on the shop floor," Bales explains. "But we've worked a lot to change that over the years. We have a lot more women than there ever were before — we've finally started to outnumber the men a bit!" She even thinks that it has been helpful at times. "The veterans want to take you under their wings perhaps a little bit more," says Bales. "It's nice that when you walk into a room and it's full of men, they're more likely to remember your name because you're one of three women in the room."
Bales encourages young women who are interested in pursuing a career in manufacturing with the advice of a born leader and manufacturer: "Be confident. Ask questions — there are no bad questions. Most people want to share their knowledge with you. Build relationships. Stay strong and keep at it. Learn as much as you can."