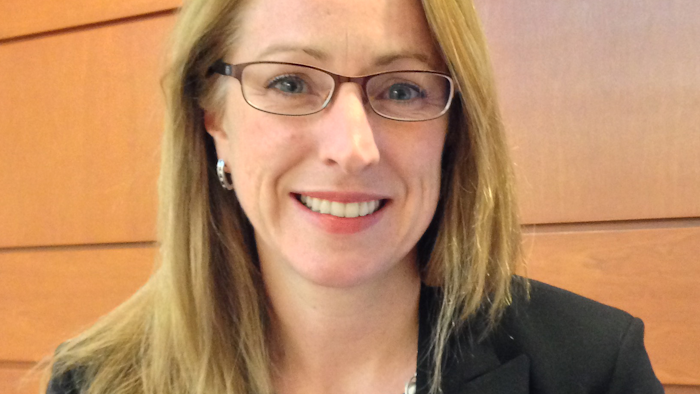 It has been an exciting few months for cost management software solution provider aPriori. They launched a new platform in March, and this week they announced an agreement that will bring their platform to Chinese manufacturers.
The new platform, called aPriori 2015 R1, helps manufacturers gain insight into their operations by providing detailed cost estimates. Julie Driscoll, vice president of strategic marketing and product management, says the platform "helps manufacturers realize greater cost efficiencies and profits across a larger set of their products." I had the opportunity to speak with Julie Driscoll and Rick Burke, vice president of marketing at aPriori. We discussed the implementation process for cost management software, the types of insights their platform can give manufacturers and how those insights fit into what they've observed in the manufacturing industry more broadly.
Bridget Bergin (BB): What does the implementation process look like for a platform like aPriori's?
Julie Driscoll (JD): The process varies. There is a technical installation that is very straightforward and takes less than a day. Then there is the process of defining the strategies that the customer wants to take, which can take anywhere from a few days to a few months depending on how extensive the data libraries are. We work closely with our clients and go on site regularly as part of the deployment. Another part of the installation is the data library set-up. The third stage is the people and process component — building out a training plan and incorporating aPriori into the processes.
BB: What kind of insights does this type of platform provide to users?
JD: From an engineering perspective, the insights help make sense of the cost drivers that lead to more informed decisions. On the sourcing side, the insights are related to having a view of what something could cost in the market, so that they can be knowledgeable when they do their source activity.
BB: How does this fit with trends you've observed in the manufacturing sector?
JD: Customers are looking for quantifiable ROI related to implementing manufacturing software. They are looking for their partners or vendors to collaborate with them to help implement and drive success of the solution within the environment. We are seeing a lot of interest in building a community to further their implementations overall and to collaborate with other companies.
Rick Burke (RB): More than 10 years ago, vendors started to realize that engineering teams needed the type of data that they generated earlier on in the design process. We are finally starting to see that same type of pull for cost information. We've been at this for a few years, and there is a good bit of education in the market about the value associated with having the engineers really take the time to look at not just the form, fit and function, but also the financial aspects of the decisions. We just had a conference two years ago and we're starting to see that our message — to think about cost from an enterprise perspective — is taking hold.
Read for more on how technology will impact the future of supply chains, logistics & fulfillment.