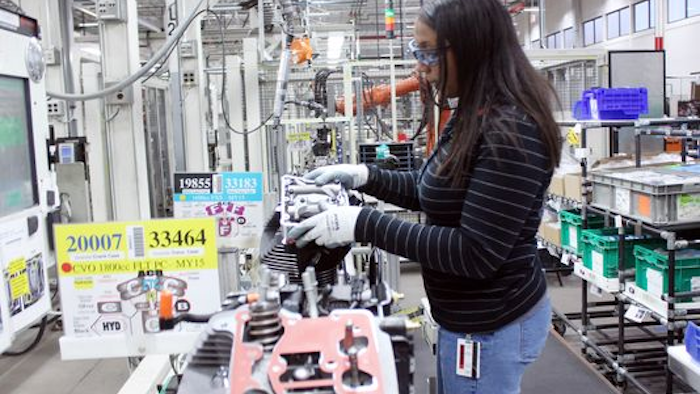 A new study from The Manufacturing Institute analyzes how and why manufacturing is failing to attract and advance talented women within the workforce. But more importantly, it also examines why it's bad business for those in the industry to not actively recruit more women.
In fact, the numbers suggest that closing the gender gap could be one solution to solving the skills gap — a problem that has many manufacturers scratching their heads. And with an estimated 2 million worker shortfall expected over the next decade, this is an issue that needs a long-term solution and fast.
Here's a breakdown of the study:
600: The number of women surveyed.
25 years: The years of experience within the industry by nearly half of the respondents.
3/4: Respondents who believe that women are underrepresented within their organization's leadership structure.
71 percent: Women who believe there is a pay gap between men and women.
1/3: The number of women who think that their company is effective at recruiting, retaining and advancing women.
74 percent: Women who consider an industry bias to exist toward men in leadership positions.
2/3: Those who believe performance standards are not equal.
24 percent: Women who would endorse other women to pursue a career in manufacturing.
Do you think that recruiting more women to manufacturing could help close the skills gap? Comment below or tweet me @MNetAbbey.
Click here for more information on how manufacturers can position themselves for workforce change and growth.