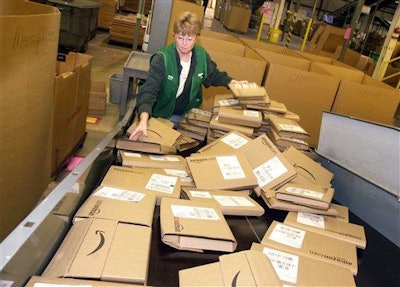 Amazon.com plans to close a distribution center in southeast Kansas in February, a move that is expected to affect hundreds of workers.
The Seattle-based online retailer said in an email Wednesday that the decision was not made lightly, and that it is committed to supporting employees through the transition.
Amazon says it regularly evaluates its network to ensure its placing fulfillment centers as close to its customers as possible.
The company notified its Coffeyville employees Tuesday afternoon of the pending closure.
Coffeyville is a rural town about 70 miles north of Tulsa, Oklahoma. Amazon is one of the area's largest employers, though its workforce fluctuates widely.
The Parsons Sun first reported the closure plans and noted the company recently celebrated its 15th year anniversary in Coffeyville.