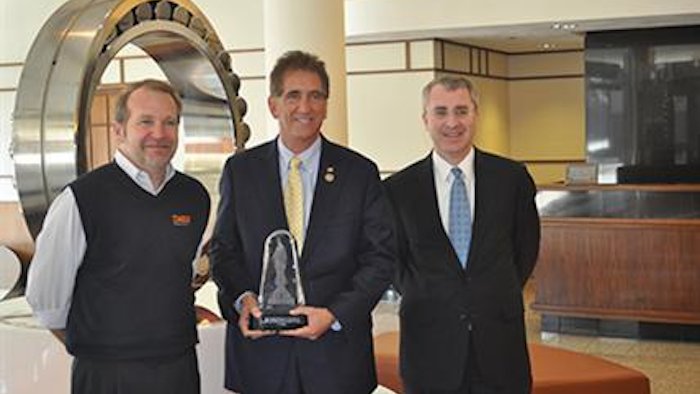 Manufacturers today are highlighting more than 270 champions of manufacturing in the 113th Congress with the release of the National Association of Manufacturers' (NAM) congressional Voting Record on manufacturing issues. The Voting Record reflects each legislator's votes on issues that are critical to manufacturing in the United States. Members of Congress who consistently supported the manufacturing community during the 113th Congress (2013–2014) and maintained a voting record of 70 percent or higher will receive the NAM Award for Manufacturing Legislative Excellence.
"Manufacturers in the United States are making a comeback, creating jobs, making more products, and making them better than ever before," said NAM Senior Vice President of Policy and Government Relations Aric Newhouse. "However, manufacturers are often disproportionately impacted by decisions made by policymakers in Washington. It is critical that policymakers understand what is at stake and seek to implement policies that will foster innovation, growth and competitiveness."
Key Votes included in the Voting Record are selected by small, medium, and large manufacturing executives who serve on the NAM's Key Vote Advisory Committee. Additional information on the NAM Award for Manufacturing Legislative Excellence can be found here.