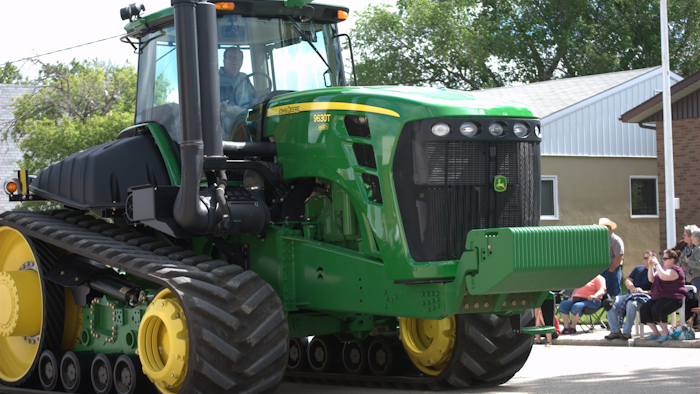 Agricultural equipment maker Deere is announcing it will indefinitely lay off more than 600 employees at four of its factories in the Midwest as demand slumps.
The affected sites are in the cities of East Moline and Moline in Illinois, as well as Ankeny, Iowa, and Coffeyville, Kansas.
Deere & Co. said in a news release Friday that "to remain globally competitive, the company must align the size of its manufacturing workforce with market demands for products."
Deere is the world's biggest farm equipment supplier.
The company said it is also implementing seasonal and inventory adjustment shutdowns and temporary layoffs at the four affected factories as well as one in Ottumwa, Iowa.
Earlier this week, the company announced that its third-quarter profit dropped 15 percent as sales weakened.