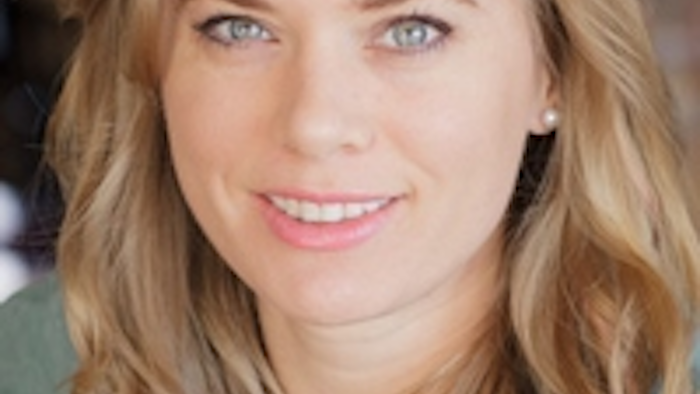 In 2012, The Manufacturing Institute launched the Science, Technology, Engineering and Production (STEP) Ahead Initiative to promote women in the industry. This year, the Women in Manufacturing STEP Ahead Awards will honor 100 women and 30 emerging leaders. One of the 2015 honorees is Meredith Kovarick, Director of Supply Chain at Jabil.
We discussed Kovarik's experience as a woman in STEM and her thoughts on how to support emerging leaders in the field.
AD: I would love to know a little more about how you found manufacturing.
MK: I grew up in a tech, engineering and STEM-related household. My dad was a computer engineer, and my grandfather was a physicist. I've really been around tech my entire life, and I think I was soldering circuits by hand when I was seven years old.
Then, when I went off to college, it was really the only thing I knew. I majored in engineering technology with a concentration in operations and design. I kind of fell into manufacturing more than anything else, because it was where students in those disciplines get hired. It was a pretty straightforward transition to be quite honest.
AD: Have you ever faced challenges as a woman in STEM?
MK: It's really great to come to a company like Jabil where getting ahead is so focused on performance-based criteria. When you have a company that's open and transparent it doesn't leave a lot of room for discrimination.
But early on, I definitely faced challenges. It doesn't relate with direct sexual discrimination, but there are situations as a female engineer when your bosses are usually older white men. And while they might have the best intentions in the way that they coach you, I suffered early on by taking what they said at face value. I know my bosses were coming from the best of intentions, but I didn't have the knowledge or the background to really take what they were saying and apply that to what was authentically me.
AD: What changes are you seeing within the manufacturing world regarding women in management and leadership positions?
MK: You know, it's really exciting, because I feel like we're at a tipping point in the conversation and around changes in women moving up in management ranks. A lot's happened to establish a dialogue about women in leadership within the manufacturing and STEM spaces that I think now we're starting to see that pipeline of young women coming up, which is just a really exciting thing to be a part of.
AD: What does this award mean to you?
MK: I was humbled to have been nominated, let alone selected, so it is a huge honor. My boss actually nominated me. He didn't let me know he was doing it until it had happened. I'm also excited to fly up to D.C., meet the other women and talk about their experiences and learn from them as well. We all come from different industries, so I think it will be exciting to see how others are promoting women in manufacturing and leadership positions specifically.
AD: If you could give some advice to a younger woman considering a career in a STEM field, what would you say?
MK: I think I would want her to know that there are already women in the STEM-related disciplines that are actively fighting for her future; not just women but anyone coming from minority backgrounds including race, religion, sexual preference, etc. Men and women are fighting for equal opportunity, and companies really want this because diverse teams make for stronger teams and better results. I wouldn't want her to be dissuaded or think that she is going this alone; there's an entire network that really wants this to happen, and she'll be incredibly supported. I would want her to know that there are people out there who genuinely want her to be successful.
AD: Is there anything else you would like to add?
MK: One of the things that keeps coming up within the conversation around women moving up in leadership roles related to STEM is that mentorship is a great thing, but what women need is sponsorship. There's a lot of women who know what to do; they have great qualifications and great experience and fantastic ideas, but they need someone to sponsor them and open the door to have the conversation — not just from women but also men in leadership roles. So, everyone in a leadership position now needs to find that great leader of tomorrow and sponsor them into the conversation; this is what will create opportunity for that next generation of talent.