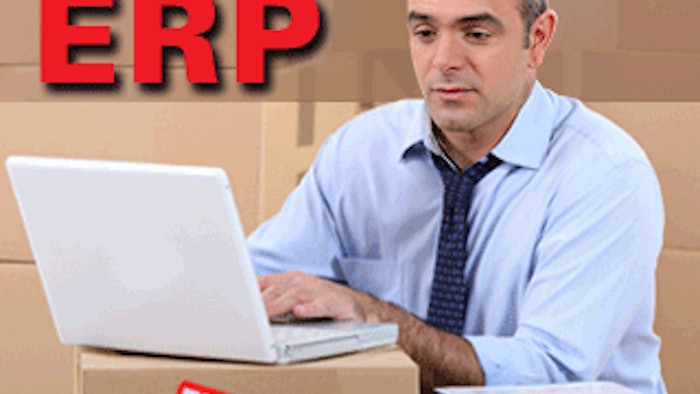 Implementation of an Enterprise Resource Planning (ERP) solution is essential to the success of distribution and manufacturing companies. 2013 was a watershed year for advancing ERP capabilities that streamline inventory management processes, reduce over-all business costs, increase company-wide efficiencies and improve planning and forecasting. With technologies continuously evolving and extended government regulations coming into play, the following are five ERP business benefits that users can expect to receive throughout 2014.
1. Improved compliance — With regulations in many industries being re-evaluated, such as the pharmaceutical, food distribution and food processing industries, organizations must ensure that all business processes are being tracked and filed appropriately. ERP solutions provide organizations with enhanced record keeping capabilities, assuring that industry specific compliance regulations are being followed and documented.
2. Social, Mobile, Cloud — More organizations are considering moving their operations to the cloud, in part because of the immense complexities of technology today. Implementing these solutions will drive improvements by combining business processes and analytics with social, mobile and cloud collaboration tools, thus allowing organizations increased interactions across an entire enterprise.
3. Enhanced Traceability — An important component to operational success is product tracking. ERP solutions significantly increase lead times by providing businesses with improved inventory levels and a better view at product pickup, shipping and receiving details.
4. Development of Customer Relationships — ERP solutions improves the availability of information across multiple business units and increase business response times. In turn, organizations are now able to provide enhanced customer experiences and interaction with facilities.
5. Automation is the Key to Success — Automating operations with an ERP System will ensure increased productivity, reduced errors and permit immediate availability of information to all users. By freeing up time and providing better information, companies can focus on improving customer service and profitability.
2014 will continue to bring change and innovation to the ERP industry. It is imperative that companies continuously incorporate new technologies that will dramatically improve their business operations. It is also critical for businesses to do their homework when choosing an ERP vendor, so that they fully understand what they can expect throughout the implementation process and beyond. Executives must ensure that they are implementing flexible software solutions to meet their specific business needs and industry requirements in order to stay ahead of the competition and ensure growth and success throughout 2014 and beyond.
---
As President & CEO of VAI, Bob Vormittag is responsible for setting the company's strategic goals, building a world-class executive team, and providing an environment that encourages customer-focused technical and business innovation. Vormittag works closely with VAI's executive team to drive product development and marketing and sales initiatives, which facilitate the company's achievement of ongoing, productive growth. For more information about VAI, please visit www.vai.net.