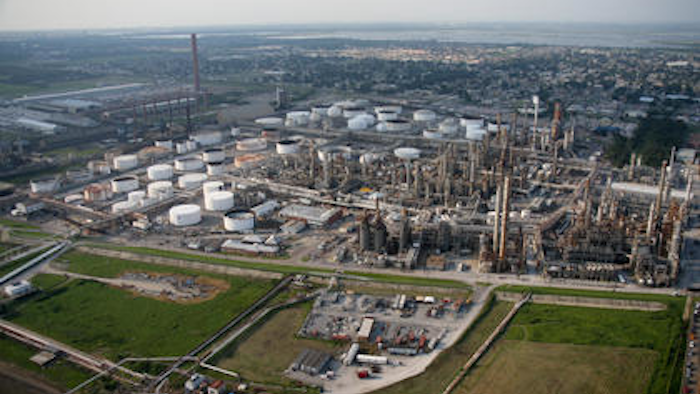 There are huge changes happening in the U.S. chemical sector as global sales have doubled over the past decade. It has now topped at $100 billion with a total of 148 chemical and plastics projects announced publicly, and newer solutions are evolving such as the conversion of coals to liquids. Overall, process manufacturing footprints have pivoted to take advantage of the growing trend in shale gas supplies.
The shale gas revolution has disrupted the U.S. chemical sector dramatically. Thirty-three percent of the U.S. chemical industry is going towards ethylene investment production, making the States a key global provider of low-cost energy. By 2018 the Federal Reserve predicts a 1 to 2.3 percent increase in GDP, and the American Chemistry Council sees the chemical industry surpassing the U.S. economy by 2019. Chemical makers are revamping factories, expanding production and reorganizing their operations to account for the boom in plentiful, affordable natural gas and the 637,000 new permanent jobs for U.S. jobseekers.
READ MORE: Is Your ERP System Built For Your Industry?
Taking advantage of this upswing may require rethinking business as you know it in order to play in emerging markets. Many global companies are struggling to compete with their local rivals because of supply and demand; supply problems are due to advancing, nascent domestic companies, and demand problems stem from the volume growth shifting from export-oriented business to those catering to local customers. In order to push past the competition, global chemical businesses should be investing in organic or natural options like shale gas, which are tailored to shining a light on the chemical market's multiple traits. Stay away from an umbrella approach, and instead optimize to be able to produce or both regional and global products.
Another way to get involved with the investment increase is by embracing the digital transformation. Nearly 50 billion devices around the world are expected to be connected to the Internet by 2020, up from the 4.9 billion connected to the Internet in 2015, so chemical businesses are focusing on their technology to enhance business goals like better performance, innovation and customer satisfaction. The processes involved in the chemical industry are scattered across various departments, so having a business management solution that can keep your business organized is a must. A business can grow and thrive through automated processes and organizing data. Maintaining compliance with industry and government regulations is non-negotiable, so a good management solution will help manage the information needed for Superfund Amendments and Reauthorization Act (SARA) Title III reporting. The software should also have updated shelf-life information, product packing and unit of measure conversions.
Using a business management solution during this period of growth will help you streamline processes by managing products and data. Look at the challenges that are presented during this upswing as opportunities to expand and outperform the competition. Being a forward thinker by identifying emerging markets and embracing digital transformation through the right business management solution is what defines a successful chemical business.
Danielle Holt is the Director of Product Management for Sage X3, managing the roadmap and collaborating with global product managers to continually engage with customers and partners to improve the product. Danielle also manages the Sage X3 Customer Advisory Board that meets to discuss industry best practices and upcoming trends.