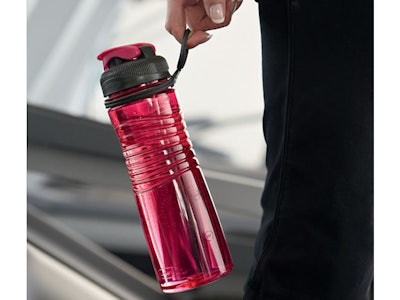 It's time to call off the dogs, says the Wall Street Journal.
The Journal also criticized the absurdity of further government-funded study of BPA driven by "periodic scares over chemicals in vaccines, foods and other products". In its opinion piece "Snoopy Is Safe After All," the publication states that BPA "deserves exoneration."
"The fear that BPA might be absorbed into the bloodstream caught traction thanks in part to a 2013 study in which the authors slipped BPA solutions under the tongues of sleeping beagles and found that the pups absorbed more BPA in their blood than other animals had in previous studies. BPA opponents waved around the Snoopy scare as evidence that the chemical was unsafe, calling on regulators to reconsider their all-clear messages," the Journal stated. "Three prominent BPA critics have received $20 million and have failed to turn up causation between BPA and adverse health effects."
Pointing to a recent study by Justin Teeguarden of the Pacific Northwest National Laboratory the Journal explains that research conducted on human volunteers dispels fears raised by BPA critics and "knocks down the idea that humans could be at risk of absorbing high levels of BPA in the bloodstream."
The Wall Street Journal also references recent updates from the European Food Safety Authority (EFSA) and the U.S. Food and Drug Administration (FDA), which have confirmed the safety of BPA in recently released statements. After a comprehensive re-evaluation of BPA exposure and toxicity, an expert panel at EFSA concluded earlier this year that "BPA poses no health risk to consumers of any age group (including unborn children, infants and adolescents) at current exposure levels."
Similar to EFSA's conclusion, FDA responded to the question, "Is BPA safe?" with one unambiguous word: "Yes." Supporting this clear conclusion is one of the largest studies ever conducted on BPA, which was published by FDA researchers in 2014, and extensive scientific documentation on numerous other studies that was recently released.
With concrete evidence like this, let's listen to the science and silence the alarm.
Download the Infographic: "What does U.S. government research tell us about BPA?"
This opinion piece originally appeared on the American Chemistry Council's blog.