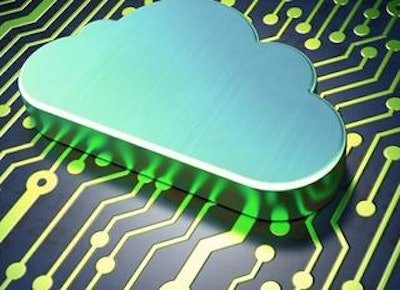 Today's consumers have the ability to purchase what they want whenever, however and wherever, putting them in total control of the market. With mobile and eCommerce on the rise, omni-channel fulfillment is becoming more and more important. Ready or not, businesses and their supply chains need to move at the speed of the internet to keep up. This technological evolution has brought about many arguments on the best solutions for omni-channel fulfillment. The on-premise vs. cloud debate has become the civil war of the supply chain industry.
The truth is, there is no one solution for every company. While many traditional vendors would have a business conform their processes to fit the abilities of the solution, it's important that companies choose solutions that can adapt to their business' needs, and proactively sense the demands of the end user and scale accordingly.
When deciding which solution and strategy works best for an organization's omni-channel execution, consider these major differences between cloud and on-premise solutions.
Comparing Apples to Apples
Traditional supply chains involve "on-premise" fulfillment software hosted in-house by a company's IT organization. Customarily, these supply chain models require greater upfront investment and regular maintenance for additional costs. On-premise solutions take significant time to implement, with an average implementation of 8-12 months.With an on-premise solution, the software is customized to a specific time and business need, and doesn't allow for additional changes before the next upgrade. With upgrades typically occurring once every three to five years, it could be detrimental for businesses to wait that long to upgrade their systems, especially those that are critical to their growth. When it comes to ROI, it can take years to materialize, due to the high up-front costs and long implementation times.
Over the last 30 years, many customers have lost millions of dollars due to system customizations that were tied to the original version of the acquired software. With on-premise also comes a lack of willingness from the vendor to solve issues when a company is using an older version of the software, and in many cases they are forced to continue operating with bugs/issues because there is no immediate solution. If there is a major outage or issue with the technology, it frequently requires the IT or supply chain manager to schedule the vendor to come on site to resolve the problem.
Public or "true" cloud is a multi-tenant SaaS model built on a shared structure accessed through the internet. With cloud solutions, businesses don't have to install hardware that can take up valuable real estate, completely cutting any up-front costs and drastically reducing installation times; an average installation can take as few as 90 days. There are no up-front costs. With faster implementation, ROI for cloud-based solutions is usually immediate. And, because cloud solutions are internet based, vendors can send push updates that the customer can download at their convenience so the technology is always operating on the latest iteration. Additionally, issues with the service can be handled remotely. Most companies using true cloud solutions are able to reduce IT overhead, as the system does not require a lot of maintenance and can be easily learned since it mirrors everyday internet applications. The roles within IT departments of being the liaisons between the cloud software vendor and the end user create significant alignment in the business and less confrontation for resources.
Over the last seven years, the industry has seen how the cloud can transform supply chains from basic to very complex and automated. Most complex tier-one companies have received ROI in less than 24 months and service levels have gone to numbers that are close to 99%. In recent years, e-commerce retailers have been able to reduce same day delivery time frames by eight hours and increase stores' overall inventory availability. This confirms that by employing a secure and boundless cloud model, there are no limits for growth or new business strategies. Implementing solutions that allow for functions to be updated monthly and bring synergies to collaborate with the cloud community could only escalate a business' capabilities.
Fitting Your Glass Slipper
To reiterate, finding the right solutions for a company's business objectives and needs is key. While a large portion of the industry is turning towards cloud solutions due to the many benefits, it's important to analyze an organization's business goals and supply chain needs, and use solutions that will best help them fulfill, replenish and profit. Small or large, organizations should consider cost, time requirements and flexibility, as well.
Cloud solutions originally entered the industry to help level the playing field so that companies of any size or geography could have access to world-class fulfillment capabilities. But, in recent years, true cloud supply chain solutions have been increasingly adopted by larger conglomerates as they seek ways to have a pulse on their many fulfillment channels.
With fulfillment at the heart of the supply chain, companies need to ensure that their solutions are not bloated, dictated, time-intensive and costly. Decision-makers should keep this in mind when deciding which solutions works best for them.
Diego Pantoja-Navajas is Chief Executive Officer of LogFire, the leading multi-tenant cloud-based supply chain solution and services provider for retailers, manufacturers and 3PLs worldwide. Receive the latest product and customer news directly from LogFire on Twitter, LinkedIn and Facebook.  www.LogFire.com.  
---
To read more manufacturing and technology news, sign up for our newsletter. You can also follow Manufacturing Business Technology on Twitter @MBTwebsite.