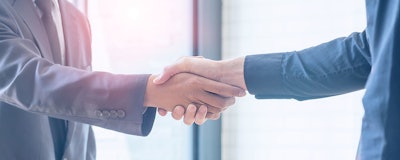 It's 2017 and manufacturers realize that their once stable customer relationships are now at risk because everyday service experiences are now the greatest factor shaping consumer expectations. With new consumer expectations being set by companies that disrupted their respective markets — Uber, Amazon, Netflix — the previously accepted levels of customer service are no longer good enough. Customers now expect real-time support with answers to complex questions ready at the click of a button.
Dominated by the shifting role of service and its impact across their operations, mandates from customers have pushed large capital equipment manufacturers in the construction, HVAC and medical industries into uncomfortable positions ranging from how customers wish to pay for goods to who is responsible for the ongoing value delivered by these products (ie. who's going to keep them running efficiently). Read on for insight into who is impacted by this shift and how organizations must adapt in 2017 to keep customers satisfied, not just at the point of sale, but during everyday operations.
Who's Impacted?
The impact of this market shift reverberates across the entire business; from sales to service personnel to executives who are determining the core principals of how to design, promote and manufacture offerings. Gone are the days when capital equipment purchases operated on 10 to 15 year replacement cycles and customers took sole ownership of the maintenance of their assets. Today, customers don't expect to buy and be left to their own devices — they want to focus on running their business and expect the manufacturer to maintain equipment on an ongoing basis.
This shift in service has pushed large capital equipment manufacturers from focusing on how customers wish to pay for goods, to who is responsible for the ongoing availability of the value delivered by these products after the sale. Recent studies prove that a majority of manufacturers are simply missing the mark when it comes to customer satisfaction.
According to a recent customer experience survey, less than 5 percent of consumer respondents indicated that they have interacted with a field service supplier via tech channels such as social media, mobile tracking, Interactive Voice Recognition (IVR) or a suppliers' website. But they want to. It's no secret that manufacturers are lagging behind other industries in their mobile infrastructure — attributed in part to the resistance to change from senior technicians who prefer the way they used to work. But despite resistance to change, the future success of manufacturers in any industry depends on the adoption of new technology and as a result, a response to changing customer demands.
Embracing the Shift
While many are still grappling with the organizational and economic impacts of this shift, some manufacturers have made necessary changes to better position themselves to provide more value-focused services and ensure increased profitability. For example, the world's largest manufacturer and servicer of financial self-services equipment experiences very demanding service level agreements (SLAs) from their customers. The organizations they serve typically expect a five to six hour resolve time once a piece of equipment is reported down — and even faster during peak business hours. When the organization is trying to manage that expectation across 10 million service tickets per year, automation is critical to maintaining a high standard of service.
Over the past year, their use of field service management (FSM) solutions has dramatically increased reliability and response time across their worldwide operations. With today's FSM solutions, automated scheduling ensures that the right technician is sent to service the machinery in the quickest time possible, equipped with all relevant instructions and service history. The company's ability to respond to customer calls within two to three minutes and arrive with access to every piece of vital data increases customer satisfaction and confidence that their downtime costs will be minimal. Like all manufacturers, they realized that visibility and transparency are the keys to great customer relationships and FSM solutions have played a critical role helping them retain legacy customers while also attracting new ones.
A New World
With the rise of scheduling and resource management technology, the top manufacturers in any industry are now shifting from a capital expenditure mindset to one where recurring revenue is driven by exceptional service. More and more, an organization's decision to adopt new technology defines their position in the market. As the above example proves, organizations must view the sales cycle as a holistic lifecycle, beginning with the sale and its ongoing and efficient maintenance. The future of manufacturing relies on these solutions. Only one question remains — will manufacturers rise to the occasion?
Steve Smith is vice president of strategic industries at ClickSoftware.