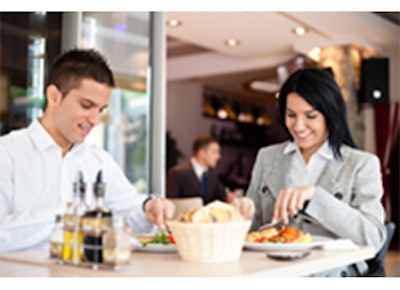 Since the onset of the economic crisis, the restaurant industry has experienced many challenges. Though the economy has gradually recovered since then, the restaurant industry is one of the industries that are still struggling. Recent reports show that the nation will experience a rise in food prices in 2015, which will impact both restaurants and consumers.
Despite the rise in food prices, a recent report shows the restaurant industry is growing and is expected to continue that growth into the months ahead. The restaurant industry has over 10 million employees, who represent one of the fastest growing sectors of the American economy. Restaurant industry sales improved during the first half of 2014, and a large portion of new jobs were in the restaurant industry. In 2014, the restaurant industry saw a total sales volume of $683.36 billion, up from $659.31 billion the previous year. 
Regardless of the industry's increases, food prices are expected to reach their highest annual increases in three years, which could hinder many businesses. In July, average food prices were up 7.1 percent, according to the Bureau of Labor Statistics. This trend is expected to continue into the New Year. While the U.S. Department of Agriculture predicts supermarket prices will increase between by less than usual, the prices of certain foods may experience staggering increases. Beef prices could continue to increase due to a drought in Texas in Oklahoma, and the drought in California may create higher egg, dairy, fruit and vegetable prices, the USDA reports. As for chocolate, the Hershey Company reported an 8 percent price increase for all its products while Mars announced a 7 percent increase. This price increase is attributed to the increase of dairy, cocoa and nuts prices. National Geographic also reported an avocado shortage, which will likely lead to another food price increase.
This rise in food prices will affect restaurants and consumers alike. Restaurants will pay more for their food and ingredients, which will likely translate to a rise in menu prices. Consumers will pay more eating out as well as groceries. The higher food prices at certain restaurants will cause consumers to dine elsewhere. To keep their businesses afloat, many local and chain restaurants are eating into their profits. In order to keep their business from going under, restaurant owners are going to have to come up with ways to deal with the higher food prices while attracting and retaining customers. 
Many restaurants that are suffering are those that target the lower and middle classes. Among the many restaurants struggling with higher food prices are big names like McDonald's, T.G.I. Friday's and Applebee's. McDonald's has faced the effects of higher beef prices, which has caused many locations to eliminate the dollar menu. In August, McDonald's suffered the worst monthly decline in over a decade. Similarly, Applebee's, Ruby Tuesday, Outback and T.G.I Friday's will suffer from increasing meat prices.
In lieu of rising food prices, the National Restaurant Association has proposed several measures restaurants should take. One of those tips is closely monitoring what food is left on customers' plates. If customers are consistently leaving the same items on their plates, restaurants can serve less of them or eliminate them altogether to save on costs and minimize waste. The association also suggests adjusting menu items to substitute cheaper food items for more expensive ones, and serving free items, such as chips and salsa, only if the guest requests them. Only serving fruits and vegetables that are in season will save money too because they are often cheaper than out-of-season produce options.
Another way to cope with rising food prices is through alternative lending sources. In addition to accommodating rising food prices, restaurants need to pay for equipment and facility upgrades, make payroll on time and employ effective marketing strategies to operate successfully.  In order to pay for all these expenses, restaurant owners will need to seek business funding. Due to the current climate of the restaurant industry, many restaurant owners have a difficult time securing a traditional loan from a bank or credit union. They simply do not have the sufficient collateral or credit scores to back up the loan.
To get the immediate funding they need, restaurant owners can apply for unsecured loans from alternative lending sources. Unsecured loans are not backed by collateral so business owners do not risk their personal assets, like other commercial property or their home or vehicles. Alternative lenders only look at a business's monthly revenue, so most applications are approved. Lenders receive a predetermined percentage of the business's monthly credit and debit card sales. Therefore the business's financial stability is not disrupted during seasonably slow months.