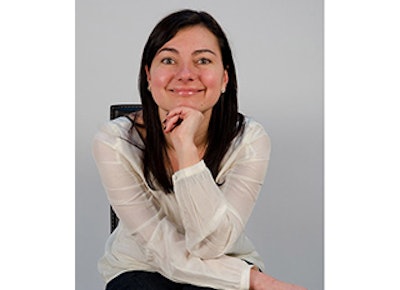 How the right tubing solution can go a long way in ensuring a consistently positive consumer experience with dispensed products
From soft drinks and fruit juice, to ketchup and frozen yogurt, many liquids, condiments and soft dairy products are often dispensed before reaching the consumer. Whether it's ketchup from a serve-your-self condiments counter at a fast-food retailer or soda from a fountain before being served to a customer at a restaurant, dispensed products can be found just about everywhere — with part-time workers and even consumers operating the dispensing equipment. Because of this, food and beverage brand owners do not always have strict control over the sanitation and maintenance processes which can directly impact the quality, consistency and safety of their products. The potential result is product inconsistency and perceived food safety issues. 
In these instances, the best protection is preparation. Brand owners can ensure that the dispensing equipment used for their products use the best tubing solutions that make cleaning easy and prevent any external flavors or substances from interfering with their product experience. For example, tubing can be selected to prevent leachables from entering the product stream and interfering with the flavor profile.
By specifying dispensing equipment specifically designed for durability, reliability and easy cleaning, brand owners can overcome challenges presented by the lack of control they have over the operation and maintenance of these machines. The right tubing solutions can go a long way in helping to meet these performance objectives. Outfitting dispensing equipment with high-performance tubing is a critical step towards ensuring a safe and consistent product, reinforcing the positive consumer experience, as well as their brand values, every time.
Dispensing Solutions Inside & Out
There are several factors to consider when specifying tubing material. Small components can have a major impact on the overall safe and effective operation of dispensing equipment. Tubing solutions made from a variety of high-performance polymers and other enhanced materials can offer a wide range of attributes, making them sutiable for various applications. Materials must be carefully selected based on the criteria of the application to ensure the tubing performs well over its useful product lifecycle.
Food and beverage dispensing applications can vary widely. They may include wine and beer products containing ethanol, a solvent which can be harmful to many materials, or viscous condiments, and dairy products like yogurt, ice cream and milk — which can accelerate bacterial growth on tubing surfaces if not properly cleaned with aggressive chemicals used in sanitation. These product applications require tubing solutions with highly specific and often varying performance properties. However, attributes such as flexibility, durability, chemical resistance and non-leaching attributes — in varying capacities — are critical to the success of the tubing and dispensing equipment as a whole. As machine components that make direct contact with food and beverage products, it is also important that tubing materials comply with any and all regulatory standards.
For example, tubing designed specifically for use with solvents requires special properties in the inner bore to withstand the negative effects to taste, odor and product purity caused by extraction from the tubing. In the case of equipment that utilizes a pressurized pump to dispense the product, different materials are needed in order to formulate tubing that can withstand constant pressure. It is important to note that the layering of materials must always comply with regulatory standards, as well. For a food and beverage dispensing equipment, all of these factors must be taken into account when determining the correct tubing solution. Working with a tubing solutions provider with design and engineering know-how, as well as materials science expertise can help food and beverage brand owners successfully manage this complex and vital step, specifying materials that exhibit the right performance properties to meet specific application needs.
Durability
Ensuring food and beverage product integrity requires precision and consistency during dispensing. This can be jeopardized in cases where products are exposed to extreme temperatures, aggressive cleaning chemicals, or constant pressure. Tubing solutions must be developed to provide the necessary level of durability. If tubing breaks or leaks, the product safety, taste and availability can be compromised.
The type of product being dispensed often determines whether applied pressure, a vacuum, or gravity pushes the product through the tubing. In any case, precision is an important factor affecting the final product. For example, in bag-in-box dispensing, proportions of concentrate to water greatly impact the final product, as well as the consumer's experience and perception of a brand. Burst-resistant tubing rated for high-pressure applications can help manufacturers mitigate these risks.
Pump performance
Many high performance food and beverage dispensing systems rely on peristaltic pump technology to control the flow of the media. Peristaltic pumps are excellent for dosing or metering chemicals, liquid ingredients and flavorings. Transferring highly viscous solids from one location to another is also an ideal application for a peristaltic pump. Food slurries are great applications for peristaltic pumps.
The only component of the peristaltic pump that comes in contact with the flowing medium is the tube, the heart of the pump. The tubing is available in different elastomers specifically formulated to balance long mechanical pumping life with resistance against CIP chemicals, oils, fats and other aggressive food products. The tubing element, such as Saint Gobain's Tygon S3 E-LFL or Norprene A-60-F, plays a vital role in securing the pump's superior performance and ensuring today's hygiene standards are met.
Chemical and Heat Resistance
In order to remain effective in food and beverage dispensing applications, tubing materials must be resistant to the chemicals found in the various cleaners used during sanitation processes, as well as those found in the product itself.
Depending on the food and beverage product, cleaner, and temperature to which the tube is exposed, it may require varying levels of chemical resistance. For example, products with alcoholic or acidic content, such as wine or orange juice, can degrade or damage the tubing at a faster rate than products such as iced tea. In addition, tubing should be heat resistant, with high temperatures commonly found in hot beverage products such as coffees, teas and cocoas.
Non-Leachable and Non-Porous Attributes
Certain tubing materials can be especially prone to leaching flavors, or susceptible to imparting tastes from other substances onto the product. From a safety standpoint, food and beverage tubing materials should not leach chemicals into the food or beverage product. In order to protect brand integrity, the materials must also prevent food and beverage particles from sticking to the inner bore, potentially jeopardizing the flavor and integrity of the next batch of product being dispensed.
Additionally, tubing for food and beverage dispensing applications should be non-porous and seamless in order to prevent the passing of product or any other foreign substances through the tubing material itself.
Regulatory Compliance
Various materials, such as bisphenol A (BPA) and phthalates continue to draw public scrutiny, with perceived consumer safety concerns driving legislation. In order to stay ahead of the curve, brand owners and OEMS must anticipate inevitable regulatory change and specify less contentious tubing materials.  
In addition, brand owners often transfer control of sanitation and maintenance procedures to the retail and restaurant workers operating the dispensing equipment. The best defense against potential contamination issues or recalls following new legislation is to ensure that all materials comply with necessary regulations and do not contain chemicals of concern. It is also important to design equipment that limits kinking and avoids other complex configurations that will make regular cleaning and maintenance difficult. Finally, providing clear maintenance and cleaning instructions to equipment users can go a long way in preventing food handling safety issues.
Given a lack of direct control or the ability to ensure proper usage, brand owners and OEMS have a veritable laundry list of factors to consider when developing the best possible dispensing equipment to guarantee the consistency and quality of their products. Not all brand owners and OEMS have the expertise necessary to determine the best tubing solution for a dispensing application, but there is an answer. A knowledgeable component supplier can be a resource for component solutions, providing guidance on proper material selection, certainty and peace of mind. Choosing the right supplier that can provide a variety of high-performance and high-quality solutions will help ensure that the right tubing is used for the right dispensing application. A tubing solutions supplier with comprehensive design capabilities and materials science know-how can help OEMs to design high-performance dispensing equipment that not only achieves long-term cost-savings and reduced downtime, but also protects food and beverage brand integrity and the consumer.
About Saint-Gobain Performance Plastics
Saint-Gobain Performance Plastics is a subsidiary of Saint-Gobain, one of the top 100 industrial companies in the world and a leading producer of construction products, flat glass, high-performance materials and packaging. The Process Systems Business Unit of Saint-Gobain Performance Plastics produces critical connections through a broad range of customized material solutions and capabilities to help customers achieve safety, performance and brand assurance in the aerospace, chemical and food & beverage industries. For more information, visit http://www.plastics.saint-gobain.com/.