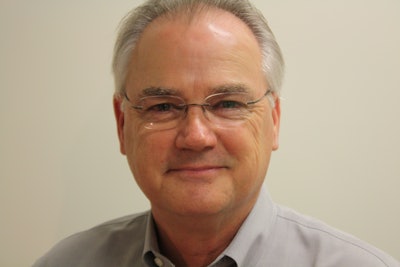 Recently, I came across a number of stats that, for those of us in the manufacturing sector, paint a very bright picture of the foreseeable future. If, like me, you keep an eye on trends and an ear to the ground for good news, of particular interest to you might be a study conducted by the State of California Employment Development Department, which found that, by the year 2022, commercial and industrial engineers will see a 10.3 percent employment increase in Silicon Valley alone.
Because I live and work in the Valley, and because it's my job to help manufacturing professionals find and keep talent such as these engineers, I found this study to be both encouraging and daunting. Encouraging because, hey! Jobs! But daunting, because when you take into consideration the fact that the youngest of the Valley's employees — those between the ages of 17 and 29 — are expected to stay at each job for less than 2.2 years, you begin to understand the challenges ahead for our industry.
While this study centers on data sourced from Silicon Valley manufacturers, by no means should these results be considered limited to this area. After all, as manufacturing professionals throughout the country know, the above statistics aren't necessarily unique to Silicon Valley. In fact, perform a quick search on the term, "talent war," and one thing becomes clear: hiring the right talent to fill a position in technology is as challenging today as it's ever been.
Gone are the days when simply posting a job online is enough to identify the ideal candidate. Instead, as manufacturing employers are now coming to discover, knowing how to spot qualified talent by looking beyond work experience, training and education can make all the difference.
If you're planning on making the most of the projected manufacturing boom, it's crucial that you attract the right talent — and keep them once they're on board. Easier said than done, I know, but follow the three guidelines provided below, and you'll be on your way.
Tech talent: 3 steps for finding (and keeping) the best and the brightest
1.   Know what to look for. These days, when it comes to commercial and industrial engineers and other manufacturing talent, know-how is no longer enough. Sure, it's vital to your organization's success that your candidates have the background and education they need to perform their job. But equally important is mindset, especially as it relates to problem solving. For the competitive edge, look for the prospective new hire who has an entrepreneurial "whatever-it-takes" mindset and who self-motivates, self supervises, sees the organization's big picture, and takes ownership of the role that he or she might play in that vision.
2.   Get to their "why." A resume will give you a good idea of where a candidate has been, and may even offer insights into where the candidate is going. But when it comes to their "why" — that thing that drives and inspires them, you're going to have to do a little bit of digging. In the end, however, your efforts will be well worth it. That's because, more often than not, passion for a job far outweighs schooling and experience. After all, if your rank and file is filled with passionate, entrepreneurial-minded individuals who share your company's vision, realizing that vision can be a whole lot easier (and may even serve to revitalize your own "why" along the way). Don't forget to ask candidates what moves them and why they felt called to this type of work.
3.   Ask for their plan. Finding high-tech talent is often a high-stakes game in which, to the victor may go the spoils, but not for long. That's because new hires know that there's a demand for what they do, and better offers are just around the corner. But if you're looking for the perfect person to both fill a position and go the distance with your company, here's an insider's tip: Ask for their plan. Why is this so effective? First, a candidate who not only takes the time to envision themselves doing the job they are interviewing for and who has also constructed a plan for how they'd propose doing their job better is a rare find. In my experience, most candidates prepare to land the job, but few think past getting an offer. Find one with a plan that extends beyond the handshake, and you've found a needle in the haystack. What's more, a candidate with a plan is one who's likely in it for the long (or longer) term, and who won't easily be lured away by other offers.
The talent you need to succeed
Finding a passionate, entrepreneurial-minded job candidate with a plan, a big why, and a desire to go the distance with your company can feel like a tall order (okay, is a tall order), but if projections are accurate, and if the next decade brings the kind of manufacturing opportunities that all signs are pointing to, finding just such a candidate is "job one" for any manufacturer who wants to thrive. The good news is, it can be done. Take the time to follow the three steps outlined above, and you'll be well on your way towards ensuring you find the talent you need to succeed.
About the Author: Tom Sons is a Concept2Manufacturing Partner and the SoloPoint Solutions COO. He has helped hundreds of companies identify, qualify and secure critical resources to ensure the success of their engineering and development process.