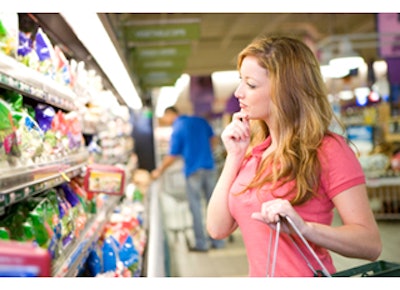 GE Capital recently surveyed c-suite executives at middle market food and beverage companies (with revenues ranging from $10 million – <$1 billion) around the country on numerous topics from financial performance to operational issues. In addition to finding that executives are upbeat and the industry is performing well, the survey also revealed that executives are especially focused on consumer preferences, margins, and investing in their companies. 
Growth and Optimism
Overall, the survey found that the food and beverage sector is performing strongly and growing. Nearly three quarters (73 percent) of companies in the survey improved their financial performance in the past year and almost as many (66 percent) improved their overall performance.
Looking forward, respondents are optimistic with nearly seven out of ten firms predicting an increase in revenue in the coming year, and a mean total revenue growth of 6.2 percent forecast for the industry. According to nearly half of executives surveyed, this increase in sales is expected to be accompanied by industry expansion. These executives' bullish outlook isn't limited to their sector, as the majority are confident in the economy on a local, national and global level.
As one might expect, this bodes well for employment in the food and beverage industry. In fact, the majority of companies (53 percent) plan on adding employees, while only 5 percent plan on decreasing headcount, leading to 5.4 percent forecasted mean total employment growth.
Keeping up With Consumers
In addition to maximizing their businesses' financial performance, food and beverage leaders are also looking to maximize their engagement with consumers by responding to their evolving tastes. Companies are keenly watching evolving consumer preferences, with value a driving force and wellness and sustainability also top of mind. Similarly, companies are increasingly aware of the shifting retail landscape.
More than one quarter of companies (28 percent) identified value as a consumer preference that will significantly influence new product offerings in the next twelve months. Accordingly, it should come as no surprise that nearly three in ten (29 percent) increased use of in-store promotions and coupons over the past year in response to shifts in consumer spending and preferences while more than a fifth (22 percent) have lowered pricing
Health and wellness is another key focus for food and beverage companies in the coming year with more than a third of companies (34 percent) identifying it as consumer preference that will significantly influence new product offerings in the coming year.
Sustainability is similarly a major initiative for the industry. In fact, almost a third of firms (30 percent) implemented sustainability initiatives over the past year in response to changing consumer preferences. These initiatives not only reduce the impact on the environment and boost product image, but can also lower production costs.
Companies are also increasingly aware of the changing retail landscape (e.g. increases in club stores, superstores and specialty retailers) within which consumers interact with their products, with almost one third (32 percent) citing it as a one of their top two concerns that could impact their business. 
Margin Mindfulness
Executives are also mindful of maintaining margins in the face of increasing cost structures and are making operational improvements to enable them to do so. While strong margin growth of 5.2 percent is forecast for the coming year, nearly six out of ten executives are forecasting that their cost structure will increase in the coming year, which may put pressure on their margins.
In response, more than half of companies are planning on raising their prices in the next twelve months (56 percent). Additionally, a similar number (54 percent) are planning to improve operational efficiency to lower costs. Many companies are turning to new technologies for these improvements with many planning on increasing automation (41 percent) and/or replacing old equipment with more efficient models (38 percent).
Leaders in the c-suites of food and beverage companies have margins on their minds and are thinking up numerous ways to maintain and improve them. However, executives aren't only looking within to maximize margins; they're also considering how investing in their businesses can improve the bottom line.
Investing for Growth
As executives look to the future they are investing in their companies to enable them to confront challenges and seize opportunities. Specifically, more than four in five executives are either increasing their capital expenditures or maintaining them at their present level.
When it comes to uses for additional financing, more than half of food and beverage companies (53 percent) are eyeing equipment such as high pressure pasteurization (HPP) devices, and other capital expenditures, which can further increase efficiency and enhance food safety.
The survey results show that the strong performance and growth of the sector is empowering executives to continue improving and expanding their firms so as to best position them for future growth.
About the Author
Chris Nay is the Senior Managing Director of the Food and Beverage industries at GE Capital.