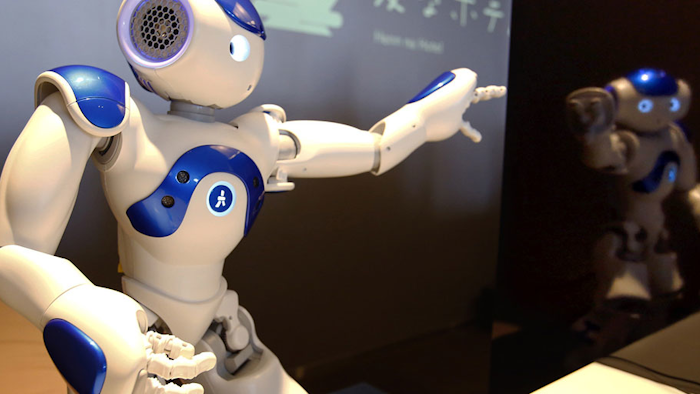 A proposal before the European Parliament reportedly encourages nations to address a wide range of issues related to increasingly sophisticated robots — including whether they should be considered "electronic persons with specific rights and obligations."

Reuters reports that the draft motion also asks whether funds should be established to cover robots' legal liability and floats the possibility of robot owners paying social security to account for the toll of automation on human workers.
Although the motion faces an unlikely path to passage — and would be non-binding even if it did so — it comes amid serious questions about how automation, increasingly prevalent in industry and medicine, could impact employment and social programs.

One report suggested that nearly half of current U.S. jobs could be replaced by automation, but experts also said that previous fears about automation were largely overblown and predicted that robots would open many new employment opportunities.
VDMA, a German engineering group that represents Siemens, Kuka and other robotics companies, suggested that the EU motion raises complex issues that should be debated by future generations.
"We think it would be very bureaucratic and would stunt the development of robotics," VDMA's Patrick Schwarzkopf told Reuters.