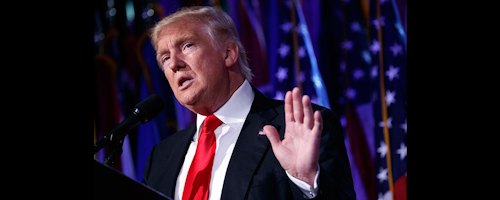 A federal rule that required potential government contractors to disclose previous labor law violations was rescinded this week after about seven months on the books.

President Donald Trump signed legislation rejecting what was called the Fair Pay and Safe Workplaces rule on Monday, The Washington Post reports.

The rule applied to businesses that bid on government contracts worth at least $500,000. Although it was enacted in August, most of its provisions never took effect after the Associated Builders and Contractors filed a legal challenge and secured a court order temporarily halting the measure.

The rule was one of several workplace safety regulations considered vulnerable under the Congressional Review Act, which allows Congress to reject newly enacted rules without the threat of a filibuster in the Senate.

The House and Senate earlier this year voted to reject the rule along party lines.

Supporters of the regulation argued that lawmakers were siding with business interests at the expense of workers.

A staff report from Sen. Elizabeth Warren, D-Mass., noted that more than one-third of top recent OSHA fines were assessed to federal contractors and that nearly two-thirds of large contractors previously violated wage or hourly standards.

Business groups and other critics, however, argued that the rule effectively blacklisted many companies and discouraged them from bidding on large contracts and, as a result, creating more jobs.

"Any changes in employment laws proposed by the employer community is disingenuously described as an attack on workers," Randy Johnson of the U.S. Chamber of Commerce told the Post earlier this month.