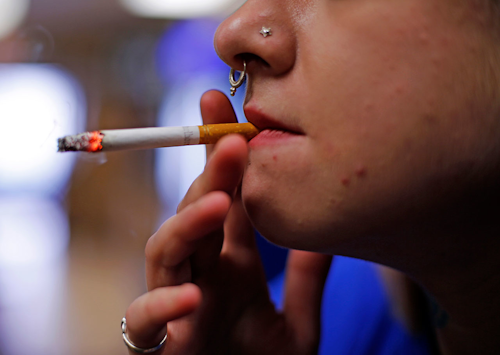 More than 500 workers could be out of work after Altria announced plans to close two factories.
Altria, the maker of Marlboro cigarettes, announced this week that it will close two of its manufacturing facilities. According to the Chicago-Sun Times, the facilities are located in Franklin Park, IL and Limerick, PA.
About 580 workers could be affected. The company has not said how many workers may be laid off, however about 200 jobs, in other states, will be available to the workers that choose to transfer. Workers who don't move will be laid off and offered severance packages.
Full-time workers that don't transfer will be given a minimum of six-month severance, in addition to benefits and free job training, a company spokesman told the Sun Times. Operations in Franklin Park will be moved to Nashville, TN; the Pennsylvania operations will be moved to manufacturing sites in Richmond, VA, where Altria is headquartered, according to the Associated Press.
The facilities are expected to close by the first quarter of 2018. The move could save Altria about $50 million by the end of that year.
According to the AP, the Illinois factory — which produces Copenhagen, Skoal and other smokeless tobacco products — employs 300 workers. The factory in Pennsylvania, has 280 workers and makes Black & Mild cigars, Middleton's Cherry Blend pipe tobacco and other products.
Thursday's announcement came as Altria reported a 29 percent drop in profit for its most recent quarter, but its adjusted earnings still beat expectations, the AP reported.
Altria's reported net income of $1.09 billion, or 56 cents per share, in the three months ending Sept. 30, compared with $1.53 billion, or 78 cents per share, in the same period a year ago.