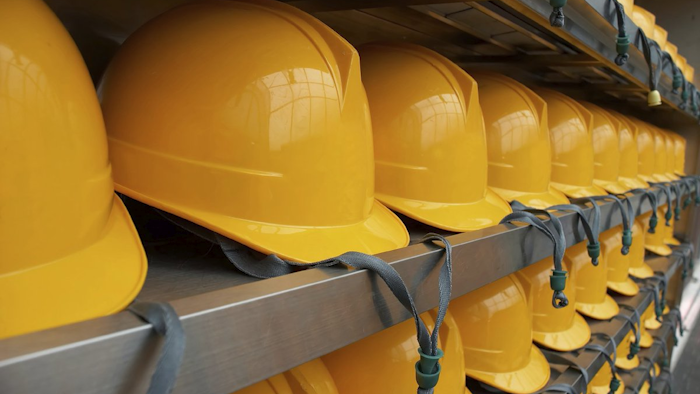 Every year, the Occupational Safety and Health Administration releases a preliminary list of the 10 most-cited safety and health violations of the fiscal year.
But — as followers of this annual list know — the results rarely change. And, as OSHA's Director of Enforcement Programs Thomas Galassi notes, it's because "our inspectors see thousands of the same on-the-job hazards, any one of which could result in a fatality or severe injury." 
In fact, according to the U.S. Department of Labor, approximately 3 million workers are injured on the job every year, with more than 4,500 killed. 
Industrial Distribution Editor Mike Hockett was live at the National Safety Council Congress & Expo in Anaheim, California, when the list was revealed to a packed crowd of safety professionals on the show floor. 
And, as Hockett correctly noted, the list not only alerts industrial suppliers and distributors of the safety areas they should pay extra attention to, but it also gives them an idea what safety product categories will be the most popular throughout the next year.
So, without further ado, here's the prelimary list as of September 30 figures.
Fall Protection, 1926.501 (C) — 6,929 citations (+208 from 2015)
 
Hazard Communication, 1910.1200 — 5,677 citations (+485 from 2015)
 
Scaffolds, 1926.451 (C) — 3,906 citations (-389 from 2015)
 
Respiratory Protection, 1910.134 — 3,585 citations (+280 from 2015)
 
Lockout/Tagout, 1910.147 — 3,414 citations (+412 from 2015)
 
Powered Industrial Trucks, 1910.178 — 2,860 citations (+100 from 2015)
 
Ladders, 1926.1053 (C) — 2,639 citations (+150 from 2015)
 
 Machine Guarding, 1910.212 — 2,451 citations (+156 from 2015)
 
Electrical Wiring, 1910.305 — 1,940 citations (-464 from 2015)
 
Electrical, General Requirements, 1910.303 — 1,704 citations (-269 from 2015)
"Fall Protection" held the top spot with 6,929 citations, up from 6,721 in 2015. Additionally, "Hazard Communication" and "Scaffolds" were the second and third most-cited violations. Overall though, as noted above, the list closely mirrored OSHA's 2015 top-ten roundup. 
But, although this list is a good reminder for employers to create a culture that prioritizes worker health and safety, it doesn't touch on all the potential harzards that could occur. 
"Our list of top violations is far from comprehensive," Galassi says. "OSHA regulations cover a wide range of hazards, all of which imperil worker health and safety. And we urge employers to go beyond the minimal requirements to create a culture of safety at work, which has been shown to reduce costs, raise productivity and improve morale."