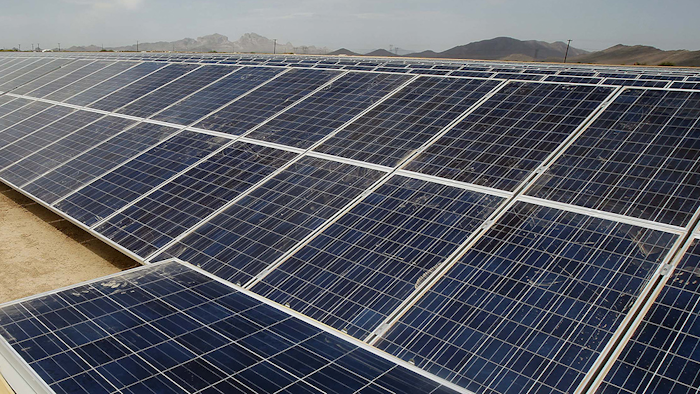 Arizona solar energy equipment manufacturer First Solar this week announced it would cancel a forthcoming line of solar panels and lay off more than one-quarter of its workforce.

Reuters reports that about 1,600 jobs will be cut after the company projected that its 2017 sales would fall short of analysts' expectations.

First Solar, the nation's largest solar equipment maker, originally intended its forthcoming Series 5 and Series 6 solar panels to be available at the same time, but the company was hammered by low panel prices this year in the wake of sluggish demand in China.
In response, First Solar will cancel the Series 5 and push production of the Series 6 into the second half of 2018. The currently available Series 4 panel will be phased out over that span.

"Recent steep module pricing declines require us to evaluate all components of our cost structure and streamline our business model to best position the company for long-term success," CEO Mark Widmar said in a statement.

Company officials expected the tough environment and restructuring charges to result in a loss per share of $2 to $4 for 2016. The company previous anticipated a profit of between $3.75 and $3.90 per share.

Shares of the company slid by 11.6 percent in Wednesday trading, according to Reuters.