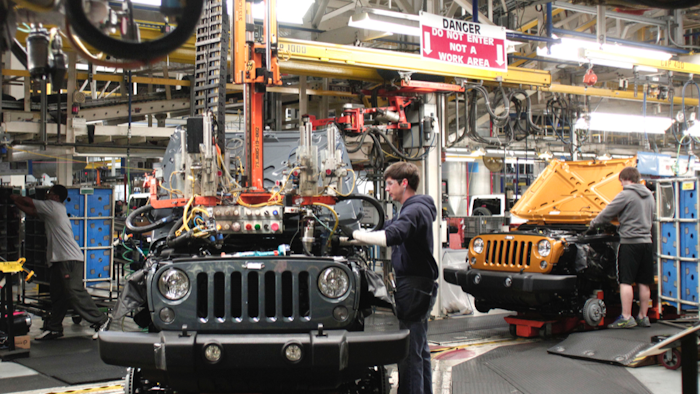 Fiat Chrysler Automobiles will spend $1 billion to retool its Ohio assembly plant for production of a new Jeep Wrangler and to move its Jeep Cherokee line to Illinois.
The automaker's announcement on Thursday finalizes its plan to keep the Wrangler at its Toledo complex while also moving the Cherokee to make room for the new assembly line.
In all, the changes will add 700 jobs along with a $700 million investment in Toledo. Moving the Cherokee will bring 300 jobs and a $350 million expansion in Belvidere, Illinois.
Auto workers and city leaders in Toledo had been on edge after Fiat revealed it was considering moving the Wrangler assembly line because of the cost of reconfiguring its current plant.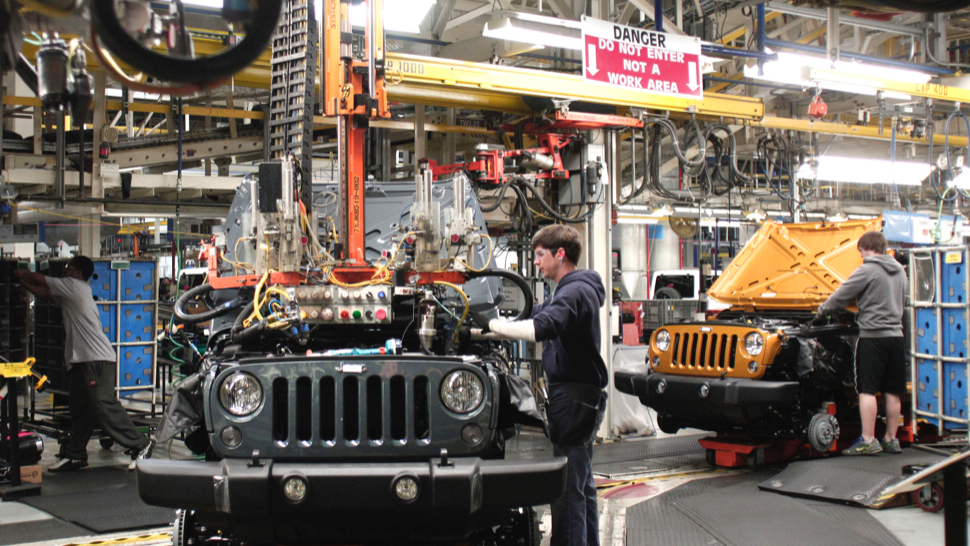 But Fiat managers in Toledo told workers last fall that the company would keep Wrangler production in the city where the vehicle's roots date to World War II.
About 5,100 now work at the Toledo assembly complex. The company has pledged that employment levels would not be affected by the changes.
Fiat Chrysler said it will announce at a later date plans for the space now occupied by the Cherokee line.
Ohio Gov. John Kasich said he was thrilled Fiat is adding more jobs. "Wrangler and Toledo have become close to synonymous in recent years," he said.
Jeep's origins in Toledo go back to 1941, when Willys-Overland Motors began mass production of the vehicle for the military. As the war neared its end, the company began making the Jeep CJ for the public.