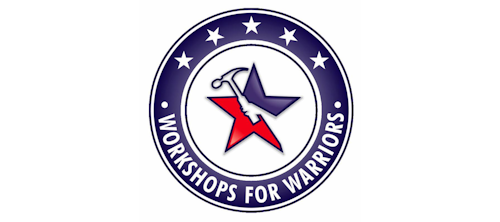 SAN DIEGO — Workshops For Warriors, a nonprofit school empowering Veterans who are transitioning into civilian life through advanced manufacturing training and certification, announced Tuesday it received a grant for $40,000 as part of the "Innovation Generation Grant" program from the Motorola Solutions Foundation, the charitable arm of Motorola Solutions, Inc. Through the grant, Workshops For Warriors will be able to continue its successful training program and add to the more than 1,000 nationally recognized credentials it has provided to over 280 Veterans.
The Innovation Generation program provides awards to organizations, such as Workshops For Warriors, which foster and support science, technology, engineering and math (STEM) initiatives for teachers and students (U.S. preschool through university level) — especially girls and underrepresented minorities.
"We're grateful to Motorola for selecting our organization as a grant recipient. These funds are vital to our being able to provide training to Veterans seeking to make a better life for themselves," said Hernàn Luis y Prado, Founder of Workshop for Warriors. "Through our program, we're able to provide Veterans with training and opportunities in a field that offers meaningful careers and wages."
The Motorola Solutions Foundation grant program overall will impact about 1 million students and teachers, each receiving an average of 120 programming hours from our partner non-profit organizations and institutions. Programs will support special populations including girls and women, underrepresented minorities, the lesbian, gay, bisexual and transgender community, people with disabilities, and the military. 
"The Motorola Solutions Foundation created the Innovation Generation Grant program nine years ago to support educational experiences that spark students to turn their dreams into innovations that will shape our society's future," said Matt Blakely, executive director of the Motorola Solutions Foundation. "Organizations like Workshops For Warriors are teaching tomorrow's leaders that careers in engineering and technology are both fun and within their reach."
For additional information on the Motorola Solutions Foundation grants programs, visit: http://responsibility.motorolasolutions.com/index.php/solutions-for-community/ and for more information on Workshops For Warriors please visit https://workshopsforwarriors.org.