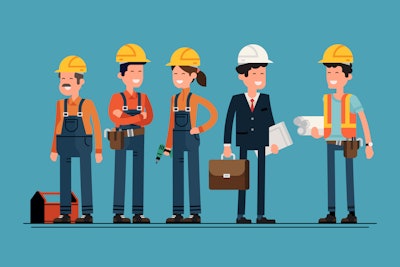 Thursday was National Women in Engineering Day, a campaign to highlight the opportunities in STEM fields for women. This is one of many similar movements to raise awareness about the gender gap in these fields and encourage women and girls to become involved in STEM activities and careers. 
Erika Shuff, a quality specialist engineer at Advanced Technology Services — and also one of ATS's nominees for the Engineering Leaders Under 40 Award — participated in a Q&A with IMPO to discuss the importance of incorporating women in STEM fields. 
IMPO: What are some of the most prominent issues/challenges facing women in engineering today?

Erika Shuff (ES): Women have fewer opportunities to join the engineering work force due to ingrained stereotypes that women should be in less technical fields. It has improved, but the stereotypes are still there.

IMPO: What are some common misconceptions people have about women in STEM (Science/Technology/Engineering/Mathematics)?

ES: A common misconception is that, as a woman in STEM, you'll never be as successful as your male counterparts, or that they will always have some sort of 'professional edge' due to gender.
Your work environment plays a large role in your career success, but having self confidence in your work plays a greater role. Be as confident as your competition, work together regardless of gender, and drive your own success. 

IMPO: Why is National Women in Engineering Day important?

ES: It brings positive attention to women in engineering, and shows young girls that there are careers that they perhaps had not considered and that they are free to explore technical fields of study.

IMPO: How can people encourage young girls to be interested and take part in STEM activities?

ES: STEM needs to be presented to young girls as an exciting fields full of opportunity. These opportunities provide technological advances that can impact society in a positive way.
Encourage young girls to tinker with mechanics and science. Encourage involvement in science projects and mechanics, even if it's just simply helping change a car's engine oil and learning about engine functions. See if these activities spark an interest or expose an aptitude for STEM that grows into a future career.
IMPO: Is the outlook for women in engineering fields bright, or does it still need a lot of work? In what ways?

ES: With a large number of engineers nearing retirement, I believe we cannot afford to discourage women to join engineering fields. We need to openly encourage all students that it's OK to pursue engineering, and then most importantly, support them throughout the entire process of obtaining a degree and career.