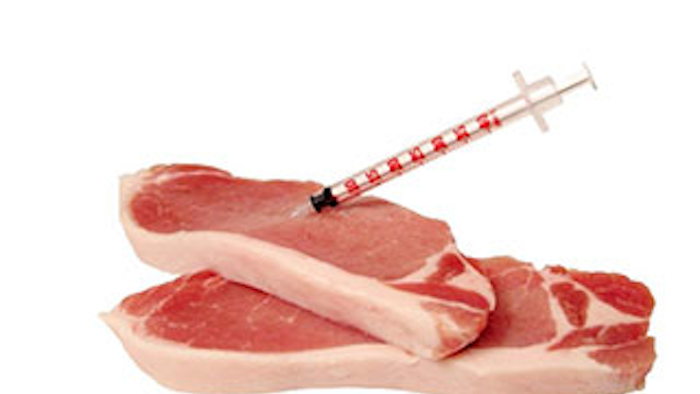 A coalition of advocacy groups took most of the country's top restaurant chains to task this week for the use of antibiotics by their meat suppliers.

The report — issued by Friends of the Earth, the Natural Resources Defense Council, Consumers Union, Food Animal Concerns Trust, Keep Antibiotics Working and the Center for Food Safety — gave letter grades to the 25 largest fast food and fast casual chains for their antibiotics policies.

Twenty received failing grades.

"Overusing antibiotics in meat production helps to create drug-resistant superbugs — our nation's largest chain restaurants can be part of the problem, or part of the solution," said NRDC Senior Health Officer Dr. David Wallinga.

Chipotle and Panera — each of which launched high-profile campaigns touting their efforts to serve all-natural food — were the only restaurant chains to receive A's.

Chick-fil-A, which vowed to serve only chicken raised without antibiotics within the next five years, received a B, while two other chains taking steps to curb antibiotic use — McDonald's and Dunkin' Donuts — received Cs.

Those with Fs were Applebee's, Arby's, Burger King, Chili's, Dairy Queen, Denny's, Domino's, IHOP, Jack in the Box, KFC, Little Caesars, Olive Garden, Outback Steakhouse, Papa John's, Pizza Hut, Sonic, Starbucks, Subway, Taco Bell and Wendy's.

Farmers for years gave antibiotics to food animals to promote growth and prevent disease, but critics argue that the practice contributes to the rise in antibiotic-resistance bacteria. The Centers for Disease Control and Prevention estimates that bacteria that resist antibiotics contribute to 2 million illnesses and 23,000 deaths in the U.S. each year.

More than 100 organizations also sent a letter to the executives of the top restaurant chains asking them to "commit to serving meat and poultry in your restaurants that is raised without the routine use of antibiotics."

Advocates have particularly focused on Subway, the world's largest restaurant chain. Subway officials indicated plans to switch to chickens raised without human antibiotics by 2016.
 
Industry groups, however, defended current antibiotic practices. Terry Fleck of the Center for Food Integrity — which includes the National Restaurant Association — told CNN that "when animals get sick with a bacterial infection, treating them with antibiotics is the ethical thing to do."

"Antibiotic resistance is a serious public health concern that should be addressed both in human and animal medicine," Fleck said.