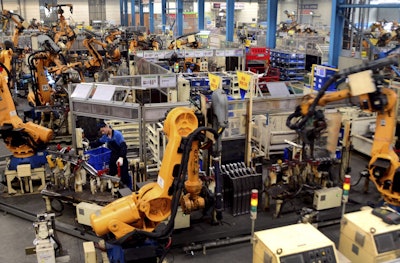 A new report suggests that business leaders need to make the security of their Internet of Things systems a greater priority as connected devices increasingly take hold in industry.

The analysis by PwC shows that a majority of businesses in a recent survey did not plan to take steps to secure and protect IoT applications in the subsequent 12 months.

Less than one-third of survey respondents planned to establish uniform cybersecurity standards for IoT devices and systems, while just more than one-third planned to address consumer privacy concerns, assess the vulnerability of the entire business ecosystem or train employees regarding IoT security.

Higher percentages of respondents planned to establish new policies for data collection, retention and destruction (37 percent) and to invest in new security needs overall (46 percent).

Analysts said that although the growing number of companies evaluating their IoT security is promising, more need to take note.
In addition to privacy concerns, IoT vulnerabilities could compromise company data or sensitive information, as well as equipment, infrastructure or other business operations. PwC even warned that the risks could include "loss of human life."
"The management of risks to cybersecurity and privacy must not be an afterthought in development and adoption of connected devices — it needs to be a greater priority," said Sean Joyce, PwC's leader of U.S. cybersecurity and privacy.

Businesses, for example, will need to build security and privacy systems into new software and devices.

But the report also noted that in addition to helping manage future risks, companies that implement a strong IoT security program could create new products or services to bolster their business.