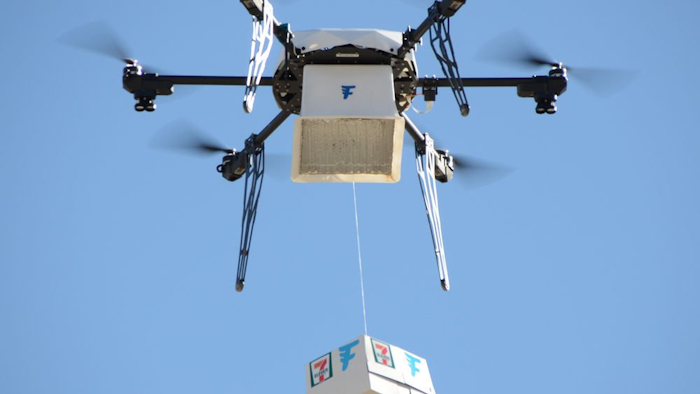 The first commercial drone deliveries to a U.S. customer's doorstep contained some unlikely cargo: a Slurpee.

7‑Eleven included its famed icy drink in packages delivered in partnership with drone startup Flirtey to a Nevada customer's home in celebration of the convenience store chain's 89th birthday.

Retail giants and parcel companies have led the charge to incorporate drones into their delivery operations as a way to get packages to customers quickly and cheaply.

Amazon.com previously indicated that its Prime Air system will be ready to debut once the Federal Aviation Administration issues long-awaited regulations for commercial drone operations.
7-Eleven, however, said that drone technology could enable the company to "redefine convenience."

The company took advantage of drone test areas in Nevada to make what it called "the first FAA-approved delivery in the U.S."

"In the future, we plan to make the entire assortment in our stores available for delivery to customers in minutes," 7-Eleven merchandising chief Jesus Delgado-Jenkins said in a statement. "Our customers have demanding schedules, are on-the-go 24/7 and turn to us to help navigate the challenges of their daily lives."

The two deliveries conducted by 7-Eleven and Flirtey included both hot and cold food and beverage items. The Flirtey drone used GPS to autonomously fly the container to the customer's backyard — with help from the Nevada Institute for Autonomous Systems — and hover overhead before lowering the cargo to the ground.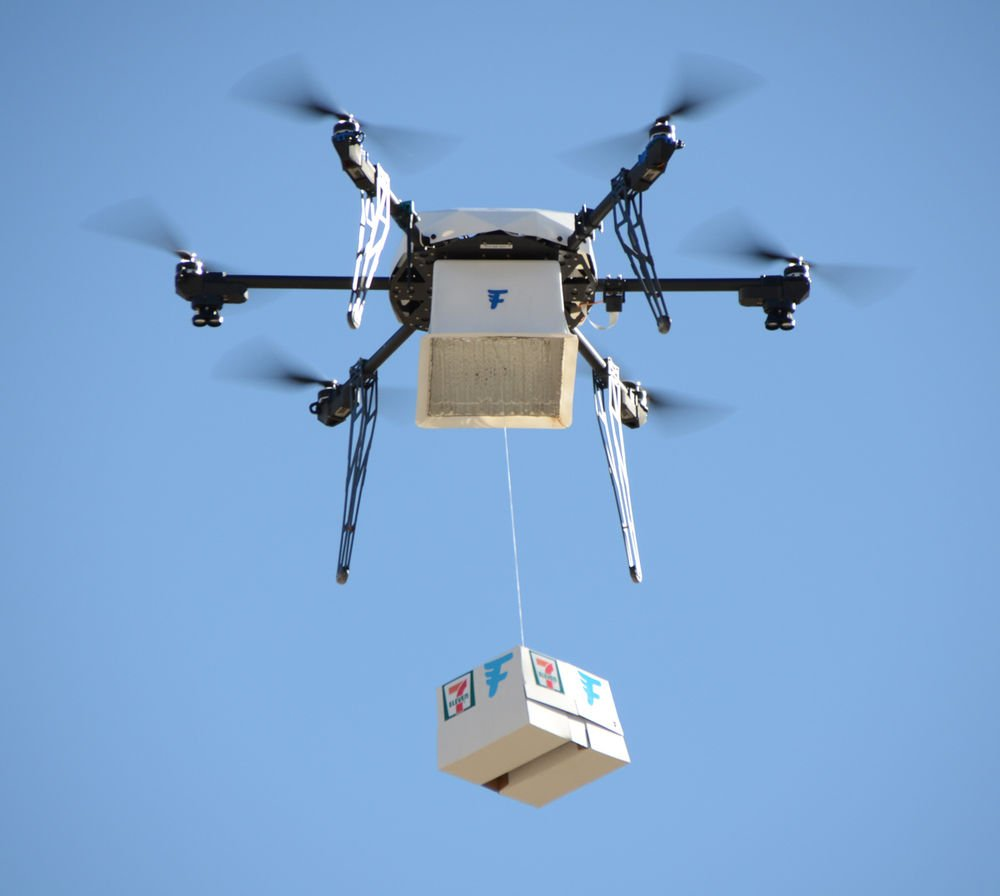 The companies plan to expand their drone tests in hopes of eventually making a wide array of 7-Eleven products available for at-home delivery within minutes.

"Flirtey's historic drone deliveries to date have been stepping stones to store-to-home drone delivery, and today is a giant leap toward a not-too-distant future where we are delivering you convenience on demand," said CEO Matt Sweeny.