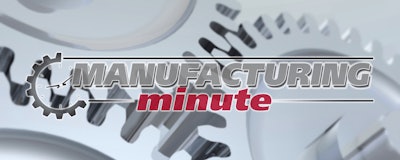 This week in manufacturing, we looked at a lithium-ion battery that won't overheat and a shape-shifting programmable material. Check out this week's Manufacturing Minute Recap.
Preventing Battery Fires
In this episode, researchers at Stanford University have a solution to batteries that overheat and start fires. See how it works here:
A Programmable Shape-Shifting Polymer
In this episode, scientists in China have created a "rubbery" polymer that can fold itself into various origami shapes without wearing down. Watch it in motion here:
SO, WHAT DO YOU THINK?
Are these materials going to revolutionize products? Which industries could benefit most from these new technologies?
Email us or leave your comments below.