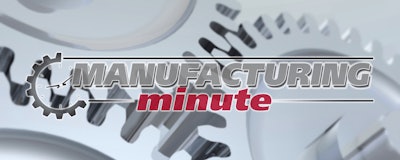 This week in manufacturing we looked at Volvo's solution to autonomous entertainment, industrial robots controlled by motions and the morphing Mercedes-Benz concept car. Check out this week's Manufacturing Minute Recap.
Volvo Unveils 'Carfotainment' For The Autonomous Future
In this episode, Volvo introduces its Concept 26 car which features an enermous video screen that flips up from the passenger dashboard. Take a look here:
Instructing Industrial Robots With Gestures
In this episode, a software program called Quipt connects wear markers on humans with a camera on industrial robots that allows them to respond to movements and gestures. Watch the examples here:
The Morphing, Aerodynamic Concept From Mercedes-Benz
In this episode, Mercedes-Benz introduces an aerodynamic concept car called the "Concept Intelligent Aerodynamic Automobile" — or IAA — that morphs while you drive. See it in motion here:
SO, WHAT DO YOU THINK?
Are these technologies the start of new trends in their industries? Are they practical enough to see common, widespread use?
Email us or leave your comments below.