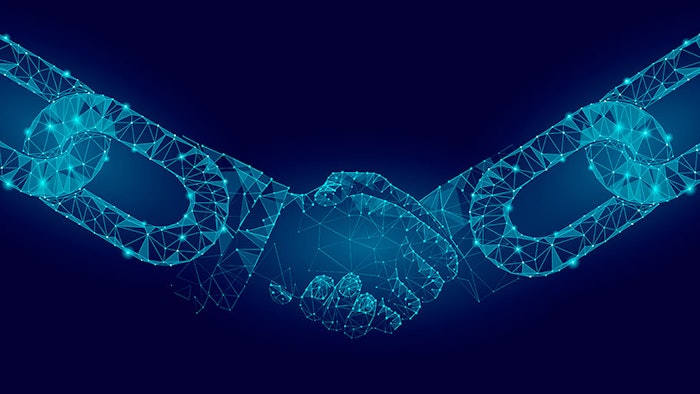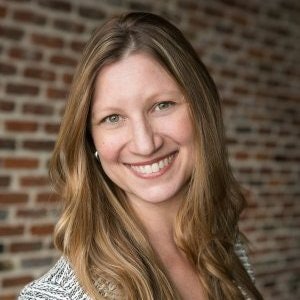 Blockchain, as the household name representing many emerging distributed ledger technologies, is heavily associated with applications in the financial services sector, and given the current media storm, readers would be forgiven for thinking it is synonymous with crypto-currencies. In fact, blockchain enables a wide variety of business applications; and it promises to completely transform the value chains of manufacturing organizations.
Over the next few years, blockchain will play a critical role in helping manufacturers unlock value from their partner ecosystems and unleash the full benefits of technologies such as artificial intelligence and IoT. And as we shall see, manufacturers that build a blockchain strategy now stand to win a significant competitive advantage in the years ahead.
Unlock Trapped Value in Key Operational Processes
Businesses are only as strong as their value chains. If manufacturers are to run effective and efficient operations, they must enable regular and reliable information-sharing with their value chain partners — the suppliers, logistic companies, certification companies, service providers and buyers that support their businesses. However, until now this information exchange has been dominated by manual processes, such as authoring documents, point-to-point communications and transmissions, disputes, and reconciliations, all resulting in superfluous complexity, time, and expense. Often manufacturers have seen their business operations disrupted or slowed by these inefficient processes, and value remains locked within the chain.
This is where blockchain comes in. The technology enables a new approach to rapid, secure information exchange across the value chain. Blockchain is a distributed, decentralized digital network that enables the exchange of value or the ability to confidently share data in a secure environment. In effect, blockchain puts an end to data siloes, providing every partner controlled and secure access to a shared copy of the same data. As a result, information reconciliation is seamless and near-instantaneous, reducing costs and friction across the supply chain.
At Accenture, we believe there are three main ways in which blockchain will transform business processes for manufacturers and help them tap into trapped value:
The reinvention of processes: Blockchain will remove data siloes and duplicative processes and thereby enable manufacturers to overhaul how they interact with and act on shared data.
Productivity and quality enhancements: By working from a mutualized data source via blockchain, manufacturers and their partners no longer need to duplicate efforts to stay in sync — thereby eliminating one-off data updates, exceptions, and reconciliations.
Increased transparency: Connecting data across the value chain, blockchain will provide transparency and real-time sharing across all parties; boosting trust, increasing knowledge, and minimizing risk.
Two Use Cases
There will be many applications for blockchain, but there are some emerging applications that will prove particularly beneficial to manufacturers. Here are just two:
Supply chain optimization: Companies can leverage Blockchain's improved trust and transparency to extend supply chain management. Blockchain applied to transportation and logistics can help to significantly enhance supply chain visibility, track provenance or ownership of goods and streamline many manual processes. With mutualized data across the value chain, raw materials and products can be effectively tracked to and from each desired destination, arrivals can be better forecasted, and cross-company planning and decisions can be synchronized in near real-time. Provenance can also be traced to protect against fraud and non-compliance that could adversely impact brand quality. Many manual logistics and customs processes could be digitized, automated and streamlined, and the captured data could be trusted since all updates and historical records would be verified.
Reducing risk in sourcing and category management: Screening new vendors and suppliers can be time consuming; requiring manufacturers to sift through a wide variety of data sources for accurate and trustworthy information. Inaccurate or incomplete information could result in a manufacturer selecting a problematic vendor that puts their operations at risk. Blockchain could provide a mutualized data source for vendor and supplier profiles. Attestations created on blockchain aggregate a wealth of information from trusted sources, and give counterparties the ability to efficiently request or grant targeted access to reliable information to make smarter decisions. This approach would greatly improve the quality of the data available as well as the speed and ease with which it could be provided, thereby limiting the risk of doing business with a company.
A Disruptive Technology for Value Chains
Blockchain therefore promises to build new levels of trust and transparency in value chains. By replacing inefficient processes and removing data siloes the technology will enable the complete restructuring of traditional value chains, decreasing the number of steps and activities that are currently a part of doing business.
While Blockchain creates a tremendous value through increasing trust, transparency and access to dynamic data, this value is compounded when it is combined with analytics and cognitive capabilities to enable next-level of supply chain optimization end to end. For example, manufacturers can automate repetitive, transactional tasks, as well as supplement judgment-heavy activity using trusted data from a single source of truth and embedded intelligent business logic, all while ensuring that the results propagate successfully to the rest of the ecosystem. Blockchain will therefore play a key role in helping manufacturers shift to new digital-centric manufacturing models.
Begin Planning for Blockchain Now
Blockchain is very much real and its potential benefits are substantial, there's little doubt that it will go on to become one of the most important enterprise technologies of the digital age. No manufacturer can afford to risk missing out on the promise of blockchain; it's vital to start mobilizing now to determine how to use this transformative technology to free value trapped in key operational processes. Manufacturers should begin by building a blockchain strategy, creating a formal framework by which they can determine potential use cases, impacts, and benefits, and discover what they want to achieve with blockchain, how they can achieve it, and which companies they will need to partner with to turn their plans into reality.
The future belongs to organizations that embrace blockchain. Manufacturers that get a head start will put themselves in the best possible position to thrive in the future.
For more information on blockchain's transformative power for business operations, download a new Accenture point of view on the topic.
Melanie Cutlan is the Technology Innovation Senior Principal at Accenture.