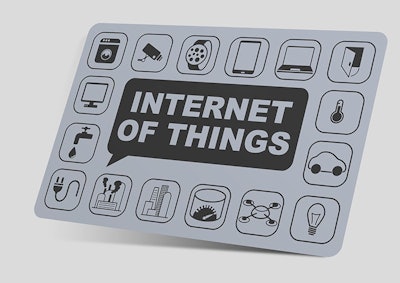 In this Food Manufacturing Q&A, we talk with OSIoft's Petter Moree about the Internet of Things (IoT) in the food and beverage manufacturing industry.
Q: How is IoT being used "today" in food and beverage manufacturing?
The full value of IoT is just coming into view in the food and beverage industry. With IoT technologies, companies can improve both process efficiency and product quality while eliminating the need for manual data collection and analysis — removing data silos and streamlining previously disparate processes.
Organizations are using data collected using IoT sensors in several ways. For instance, many companies in the food and beverage industry continually strive to improve product quality and need to ensure that all factors — including pH, temperature and weight, among others — are consistently monitored for inconsistencies. Using IoT technologies such as sensors on the plant floor helps organizations improve efficiency throughout the manufacturing process. This enables employees both at the executive level and on the ground to identify bottlenecks in the flow of production output, whether due to broken and malfunctioning parts or inefficient settings that need to be optimized.
Q: In what parts of food and beverage manufacturing is IoT most in use?
We're seeing it in all segments. European food producers have been fairly active because of the greater emphasis on energy within the EU. Irish Distillers Pernod Ricard, for instance, wants to double the capacity of its Midleton distillery while lowering the energy intensity by 50 percent without, of course, compromising quality or consistency in any way. European brewers are similarly lowering their carbon footprint. In the U.S. energy upgrades can often be tied to utility rebates. Kellogg, for example, was able to recover $1.8 million on a upgrade that saved $3.3 million in energy.
Q: How has the shift to big data impacted food safety, production control and data management in the food and beverage industry?
The shift to big data has enabled the food and beverage industry to transform previously disconnected streams of data into operational intelligence used in food safety and quality to achieve improved production outcomes.
For instance, according to general industry estimates, a food recall can cost companies over $30 million. With IoT track-and-trace technologies, companies can identify and solve problems in product flows quickly — effectively preventing these costly recalls from occurring. Real-time big data allows industrial organizations to move faster than ever to make logical, data-driven decisions. Additional sensors on the critical material attributes allow the industry to make informed decisions and adjustments to their processes transforming the materials into food products, the additional information can be seasonal, supplier related or just better understand the sources of variations This is often seen in diary, beverage and other food manufacturing processes.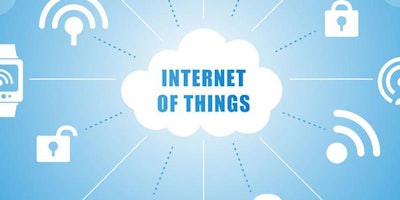 Q: What challenges do food and beverage manufacturers face in adopting IoT into their operations?
One of the biggest challenges to IoT adoption in the food and beverage industry are regulatory requirements. It is more difficult to adopt new technologies and processes simply because of the time it takes to work through numerous regulations and red tape put in place by regulatory agencies to ensure that they product quality and safety — both on the plant floor and for the consumer — are not compromised. This will become less a challenge as more companies see IoT technologies in action.
Another challenge organizations face is bridging the gap between the IT team, which is likely pushing for IoT adoption, and the OT team, which is on the floor of plants managing the product's manufacturing. As organizations work toward IoT adoption, open the lines of communication between these two teams should be prioritized to ensure more efficient and impactful collaboration.
Q: How has IoT benefited companies in the food and beverage sector?
IoT gives food and beverage organizations needed visibility into their operational systems so they can improve both process efficiency and product quality by streamlining previously disparate processes.
For example, Tyson, the largest U.S. meat processor, was facing a situation where some of its product was underweight. By unifying different production data streams, it was able to diagnose the issue and improve overall yield by 0.1 percent in a facility that processes 100 million pounds of sausage a year. The difference that ensured a 100 percent ROI on its IoT investment within six months. It later used the same techniques in another facility.
Another example is Deschutes Brewery, the seventh largest craft brewery in the United States. With IoT and by leveraging the power of big data, Deschutes discovered critical temperature fluctuations during the cooling phase of its brewing process. Such variations could significantly reduce the quality of its beers. To improve the fermentation cycle and optimize the cooling process, the brewery turned to IoT solutions. By simply using the IoT data gathered from the manufacturing processes of a single beer, Deschutes was able to adjust the settings in the machinery and postpone an $8 million upgrade to its legacy system.
Q: Where do you see IoT usage in the food and beverage industry five years from now?
In the next few years, we expect the use of IoT in the food and beverage industry to increase significantly. Using IoT, food and beverage companies will be able to ultimately cut production costs and save time in the same time they also will increase their flexibility and ability to innovate, both of which are key to continued success. As the C-Suite begins to learn more real-world examples of what IoT could do for them, it will become a non-negotiable part of the manufacturing process.