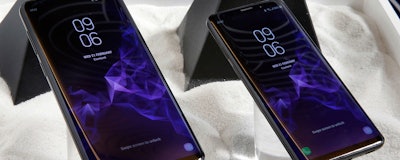 When the Mobile World Congress kicks off in Barcelona on Monday, many of the world's largest smartphone brands will use this gathering of the mobile industry to present their latest offerings on the world stage. While Apple is known to skip MWC, Samsung typically shows off its new flagship Galaxy S models at the congress to get maximum attention. Having had to move the Galaxy S8 launch to March last year, the Korean electronics giant will return to the big stage on Sunday, when the Galaxy S9 and S9 Plus are set to be unveiled.

Interestingly Samsung and Apple follow polar opposite approaches in the smartphone market. While Apple is decidedly minimalist in how many different models it sells and focuses on the high end segment of the market, Samsung releases numerous new models each year. While the Galaxy S and Galaxy Note models compete with Apple for the premium segment, Samsung also has cheaper models on offer to compete with Chinese brands in Asia and at the lower end of Western markets.

It is impossible to say which approach is the right one, as both Samsung and Apple are exceptionally successful in what they're doing. It appears, however, as if several smartphone makers have started trimming their phone line-up to focus on fewer models recently. As our chart, based on data from GSMArena's phone database, shows, five major smartphone brands, including Samsung by the way, released significantly fewer phones last year than they did in 2016.
You will find more infographics at
Statista