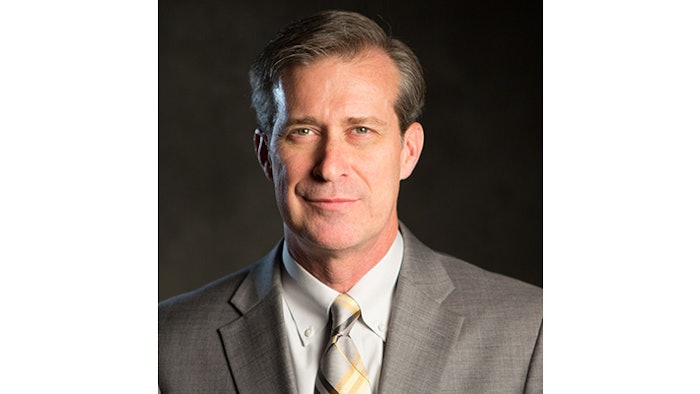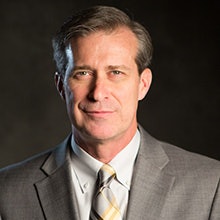 Digital technology is a hot topic in the IT world today. The media is buzzing with tales of total transformation occurring in a wide range of industries, from ride sharing in the automotive industry to the influence of Amazon in the retail industry. With this abundance of hype, misconceptions have managed to creep into the dialogue. For food processors, the digital myths can sidetrack companies from evaluating and launching much-needed modernization strategies.
Here we will dispel five common myths about digital transformation, while also reiterating some fact-based essential elements of success which often become buried in the clutter.  
Myth 1: Digital technologies are disruptive, and that means chaos and confusion.
The word "disruptive" can be intimidating. It can also evoke images of negative repercussions, like processes coming to a halt or long-time customers being abandoned and confusion infiltrating the workforce. This is far from true. While many digital technologies, like the Internet of Things (IoT), are revolutionary, their implementation does not result in processing plants coming to an abrupt halt, leaving customers in the lurch with unfilled orders while the plant re-tools or redefines its fulfillment strategy.
Digital strategies can be deployed in a phased approach, with adequate ramp-up times for training of personnel and introduction of new offerings to customers. You set the timetable, controlling when or how you retire processes which are no longer needed. In many cases, operational changes, such as the way you process orders or predict demand, will be invisible to the customer. Increased abilities are just part of the whirlwind of change that has become the new normal. The main disruption to your world comes in the form of fresh thinking, bold innovations, and breaking down old barriers. These are all positives, welcomed by companies who are focused on the future.
Myth 2: Digital technologies are only for the large enterprise-size companies with huge budgets.
It is true that many of the dramatic success stories coming out of the digital transformation trend are from big names with budgets to match. But they, like all companies, started with an idea. Today, Amazon, Apple, Uber, AirBnB and Netflix are among those companies which have fundamentally changed the face of their respective industries and continue to do so with hefty budgets backing them.

Many companies using digital technology, though, are small to mid-sized companies. In fact, smaller, entrepreneurial manufacturers are especially well-suited to the digital arena since they can be more agile and more responsive to changes in the market. Larger companies tend to move slowly, encumbered by layers of approvals and methodical decision-making. Plus, cloud deployment benefits companies with modest cash-flow. The subscription model, rather than a large one-time capital investment, gives companies of all sizes the ability to launch new locations, new business models, and new offerings, with minimal investment.
Myth 3: Digitalization is all about machines, robotics and the Internet of Things (IoT).
The Internet of Things is one of the top applications of sensor technology and machine-to-machine connectivity. The refrigerator that emails when it needs a new filter or the car that signals when it is due for an oil change are the types of examples that are often front-of-mind of when discussing digital trends. Also, robotics and machine-to-machine connectivity are among the other use-cases which seem to garner the most attention. While these are important applications, they are just the beginning.  
"Softer" capabilities are also highly beneficial. For food processing companies and their suppliers, digital strategies are often about visibility, communication and data-sharing. Networked intelligence and connected suppliers are essential today, especially as consumers are more and more insistent upon knowing where their food originates. Digital technologies help forge these lines of visibility about ingredients and batches, from farm to table.  Enhanced communication is another outcome of digital networks. Farmers, suppliers, processors, and retailers can all share data about demand and consumer feedback.
Myth 4: Digitalization is unproven, highly risky, and inviting security breaches.
Digitalization of a company usually incorporates several tactics, dozens of integrated IT solutions, a variety of online tools, and a cloud platform for at least part of the solutions. Each tactic should be evaluated one-off for its proven abilities and projected return on investment (ROI). Some new technologies have yet to collect long histories, simply because the technology is changing so quickly. Companies that are totally risk adverse can avoid those technologies that are still being proven, while still taking advantage of the applications which have a reasonable number of early adopters.
New ideas often involve a degree of risk, as does taking a do-nothing approach. Many cautious-minded CFOs are controlling the risk by creating new divisions or brands, protecting the original company's equity in assets, capital, and image. Other companies are going all-in, banking on big wins. Both extremes have merit, and the practical approach seems to be in the middle: limit risk, but invest enough to give the new ideas room to take hold.
Potential security breaches, though, always need to be considered seriously—in all aspects of business today. From employees using their own mobile devices to phishing schemes in email and malware viruses being shared among users, security is an important topic that deserves careful attention. When formulating a digital plan, it helps to work with a provider that brings that expertise to the table. A company that specializes in cloud services and security is going to have more expertise than one company trying to plan a security strategy alone. Turn to experts.
Myth 5: If we do not have a digital plan already, it is too late. We have already missed the bus.
It is not too late. But the pressure is one reason to jump into the digital journey quickly and avoid becoming irrelevant. In both business-to-business (B2B) and business-to-consumer (B2C) relationships, the buyer has high expectations for value, ease of doing business, and a positive buying experience. Customers, whether a family preparing dinner or the purchasing agent for a large restaurant chain, expects to know details about the product, from where it originated to how it was shipped, stored and processed. Such details are no longer "nice to have" but rather, are demanded.
Keeping pace with the current market also means managing inventory, pricing and order accuracy. Small missteps that may have been tolerated in the past are, today, fatal flaws.  It is important to ramp up modernization and improvements to your IT infrastructure. It is not too late. But the window of opportunity is narrow.
Final takeaway
Digitalization is a hot topic, and the hype and mass amounts of articles written on the topic can generate misconceptions. It is possible for a food and beverage company to take a detour which delays the journey and slows ROI. These five myths are just some examples of how almost-true conclusions can get in the way of acting in a timely manner and deploying sound digital strategies. This is why working with an experienced provider is always a smart choice. The most important take away, though, is the urgency behind modernizing now. Doing nothing means risking becoming obsolete.