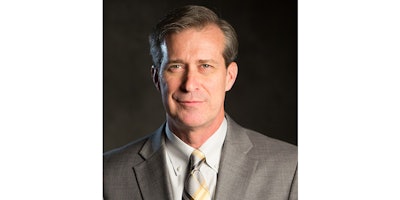 Food processors are continually evaluating where they should invest their resources to best grow their revenue and profitability. The debate goes on as to whether they should invest in modern equipment, expand marketing efforts, develop new channels to market or ramp up their R&D and new product development.
Often, though, companies are not making the most of the investments they have already made. They do not have full visibility into their business and each of their departments and respective investments are in isolation. That needs to change if food processors want to keep pace with the digital era.
Therefore, 2018 is the year for modernizing IT systems, from shifting to cloud deployment, to improving integration and business intelligence across solutions, to streamlining the supply chain and warehouse management.
Influencing Factors
The food processing industry includes a significant percentage of regional plants, family-owned businesses and producers of highly specialized products who found success based on unique recipes or ingredients. Large-scale business systems were reserved for the large enterprise or the name brands with many product lines. That is changing.
As digitalization is sweeping through the global economy and impacting industries — from entertainment to transportation — consumer expectations and B2B business processes are changing, too. The food and beverage industry must keep pace. This means modernizing IT systems, upgrading software, turning to cloud deployment, empowering personnel and using data to make sound business decisions.
Defining The Modern Paradigm In Food Processing
Digital transformation starts with a new approach to business strategy and operations. For food and beverage companies, this means new business models, new emphasis on innovation, a priority on pleasing customers, agile response to trends and data-based decision making.
Disruptive technologies can be embraced to increase workforce efficiency, automate tedious tasks, and empower personnel to focus on innovation and customer-centricity. From mobile solutions to Internet of Things (IoT) programs leveraging sensor data, technology provides the answer to moving forward and remaining relevant. Delaying action is high-risk. Trial proof of concept projects in one area of the business are no longer enough.
How To Get Started
Companies with limited IT departments may worry about how to get started and whether they have the resources to oversee a full-scale modernization. The ramp up of digital technologies has produced a plethora of consulting firms and implementation experts. You can also partner with a software provider for expertise and assistance with planning and deployment. Thanks to cloud deployment, new systems can be up and running in weeks, not years.
Whether you manage the modernization process yourself or hire experts, keep in mind the foundation and the basic principles, including the role of the ERP system. Here are five steps you can take to get your digital transformation started:
1. Define your mission. Before beginning any transformation, you need to define your goal, the purpose behind the investment and what you hope to achieve. What are you going to provide to customers that is distinct and memorable? How will you stand apart from the competition? What can you do better than the competition? What experience or outcome can your company deliver to customers? The customer experience is often just as important as the product itself.
It is not enough to say you want to make great-tasting food. Consider how you are going to give your customers the experience and product they want. That might mean providing ways to place orders, offer input on products, unique packaging or faster account services and shipments. Food processors who make ingredients have two customers — a manufacturer and the consumer. Be sure to define your mission for both groups.
2. Invest in the right people. The digital era involves solving problems that have not been addressed before. This requires creative visionaries and bold thinkers. Seek out the right mix of right-brain and left-brain thinkers. Sure, you need food technologists, engineers, quality experts, logisticians and other analytical types to produce food products. But you also need design-thinking experts, creative thinkers and storytellers to help envision your path forward.
Each of these people will have different points of view. When they work together, they can unlock innovation in problem-solving and design. Your goal should be to encourage collaboration across multiple disciplines to position the company for innovation.
3. Refine your business model. Start with a core business model, and then figure out what disruptive technologies, innovative processes and skilled people you need to bring it to fruition. You may even want to design multiple layers of business models to support your end-to-end value chain.
Food and beverage companies need to embrace innovative technologies that help them optimize daily operations. It is not just about offering the lowest prices. You need to consider value-added services that improve the customer experience. This might be a service that eliminates an onerous task for your customers, anticipates their needs, manages a process for them from beginning to end or streamlines your interactions.
4. Embrace data. Forget about going with your gut or guesstimating results based on siloed systems and out-of-date reports. Digital transformation relies on data. Every customer click, conversation, transaction and interaction produces a trove of insight that can spur your business to sustainable growth. Capture all relevant information, make it accessible to employees who could benefit from it and analyze it to determine your next best action.
Start with pertinent, pre-built industry analytics content that works across all your enterprise systems and makes pivotal information easily accessible and actionable for your users. Add data visualization capabilities that draw on data from across your enterprise and artificial intelligence to deliver insights both on-demand and proactively based on continual analysis and learning. When you give your users the data they need to make better decisions faster, you enable transformation.
5. Partner wisely. The future of the modern food and beverage organization may rest in its ability to create a partner ecosystem as consumer trends evolve and concepts like farm-to-table, ready-to-make and meal-clubs gain popularity. These types of experiences often involve innovations in packaging, e-commerce and the ability for consumers to make personalized choices based on diet restrictions, number of servings, taste preferences or preparation abilities. Your goal should be to find partners who can co-innovate and help you create new capabilities, whether they are new distribution models, channels, supplier networks, products or services.
If you are looking to add integrated capabilities, strive to add the expertise you are lacking. Why reinvent the wheel, if you do not have to? This will be especially important if you are looking to create a direct-to-consumer model. The battle for the customer requires food and beverage companies to move closer to the customer. Partner closely with your technology provider to ensure that you have all the tools and capabilities needed to innovate, grow and be successful with your digital transformation.
Technology must be a part of your company's overall strategy because it now plays a role in nearly every aspect of your business. It is time to modernize — or risk being outdated, unresponsive to consumers and lacking in foresight. By modernizing processes, you will be able upgrade processes end-to-end and take advantage of new technologies to increase efficiency and productivity. Timing is becoming critical — 2018 is the year to modernize and invest in growth.