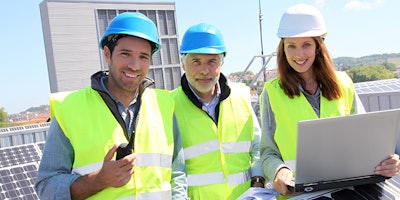 Adapting To A Multi-Generational Workforce: Practical Tips On How To Evolve Within Your Enterprise
Join us June 15, 2016, for an educational webinar where our panel of experts will discuss the seismic demographic shift currently taking place within the American workforce. People are living longer and working longer than ever before, which means a workplace simultaneously populated with baby boomers, Gen Xers and millennials is becoming more and more commonplace — especially within the manufacturing industry.

In a recent study conducted by Manufacturing.net, we found that more than half of respondents (a whopping 54 percent) said that their manufacturing enterprise was already being affected by this demographic shift.

In this webinar, we'll provide a blueprint for manufacturers struggling to both cross-train a multi-generational workforce, specifically discussing:
• Guidance in creating a more collaborative and innovative workforce.
• The challenges and rewards of implementing mentorship programs or training initiatives to improve a company's long-term health and employee retention.
• Analysis on this workforce shift from industry insiders.
• Insights from Manufacturing.net's recent readership survey .

Join us for this webinar to learn more about this industry wide concern and how it could affect your plant floor.
HOST
Abbey Dean
Editor
Manufacturing.net
GUEST
Tom Muth
Marketing & Business Development Executive
Epicor Software