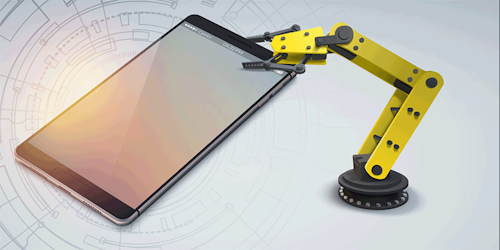 State of the Art:
Challenges and Trends in
Modern Electronics Manufacturing
As smartphones, tablets, and computers get smaller, so too do the components inside. While these tiny components represent tremendous advancements in technology, from a manufacturer's perspective, they can mean a lot of headaches. From the assembly floor to the finished product, manufacturers face a critical challenge: How do you effectively identify and track all these components – and ensure they meet the quality and standards requirements that your customers demand?
 
Join us as we investigate:
The electronics manufacturing trends.
The challenges of manufacturing electronics.
The opportunities of manufacturing in today's sophisticated modern electronics market.
HOST
Abbey Dean
Editor
Manufacturing.net
GUESTS
Marty Johnson
Portfolio Marketing Manager – Americas
Zebra Technologies
Jim Hilton
Global Principal-Manufacturing, Transportation & Logistics
Zebra Technologies
http://webinar.manufacturing.net/20160330_zebra_state_of_the_art/