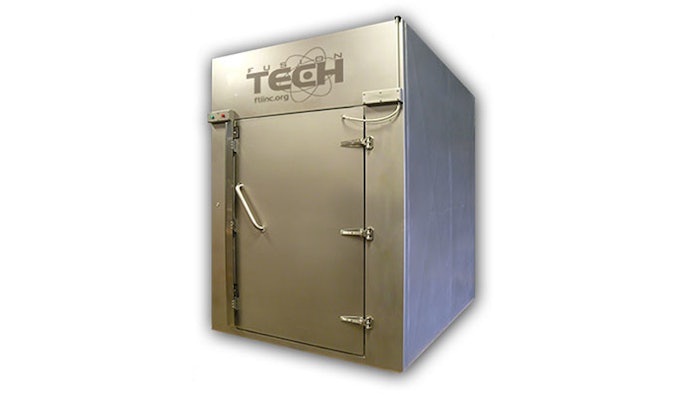 Cove Smokehouses are manufactured for meat processing professionals looking for a versatile oven that can uniformly process various products for consistency while increasing product yields.
These smokehouses come equipped with Total-Flow-Control, a control package that enables users to control the oven's break point at any location within the oven. Users can eliminate cold spots by simply adjusting the graphical interface on the touch screen, and direct airflow exactly where needed. This ability to control the air flow in the oven increases cooking capacity by up to 30% and increases product yields from 1-6%.
The result: every piece of product, whether hung on sticks or laid on screens, receives the same duration of airflow, making yields, product texture, and product color consistent.
PRODUCT DETAILS:
Standard Features:
Pneumatic door seals
Single-speed fan/blower
Total-Flow-Control
CIP in all inaccessible areas
Wet/Dry bulb RTD's and IT probes
14-18 air changes
Steam or water humidity
Radiuses along ove walls for enhanced airflow velocity
Options:
Product Shower
VFD on main fan/blower
Extra door passthrough for HACCP program
Live Steam cooking system
Steam coils for heating oven (vs. natural gas or electric)
Fusion Tech Integrated  www.ftiinc.org