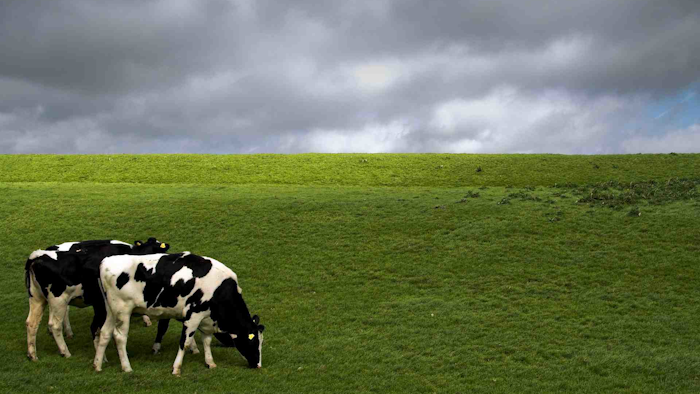 A recently released study has cited farming operations as the main culprit behind rising international methane emissions.
Fossil fuel operations are frequently blamed for increasing methane levels and the lead author of the internationally led research team said the findings were not what they expected.
"That was a real surprise, because at that time the U.S. started fracking and we also know that the economy in Asia picked up again, and coal mining increased. However, that is not reflected in the atmosphere," Hinrich Schaefer, an atmospheric scientists at the National Institute of Water and Atmospheric Research in New Zealand told Phys.org.
The study focused on the level of CH4 since 2007, which was around the time the fracking boom in the U.S. took off. But the study, which was published on Friday in the journal Science, found more methane emissions originating from the farm.
"Our data indicate that the source of the increase was methane produced by bacteria, of which the most likely sources are natural, such as wetlands or agricultural, for example from rice paddies or livestock," Schaefer said.
This isn't to say that oil and gas emissions from fracking isn't a significant contributor to methane emissions. This study estimated that around 40 percent of the global increase can be attributed to oil and gas production and much of it came from North America. And other recent studies have found that the process of drilling and transporting natural gas releases more methane than previously thought.
Methane is a potent greenhouse gas and about 22 times more damaging toward climate change than carbon dioxide.
Last week, the Obama administration unveiled a pact with Canadian Prime Minister Justin Trudeau to curb methane emissions from oil and gas operations by 40 to 50 percent from 2012 levels by 2025. The Environmental Protection Agency has vowed to begin developing rules to reach this goal "immediately." Naturally, environmentalists have hailed the plan, while pro-energy organizations have expressed concerns that it could hamper the country's already struggling oil industry.
Before new regulations are considered for agriculture, the authors of the report said that the goal to cut methane emissions would have to be balanced "with the need for food production."