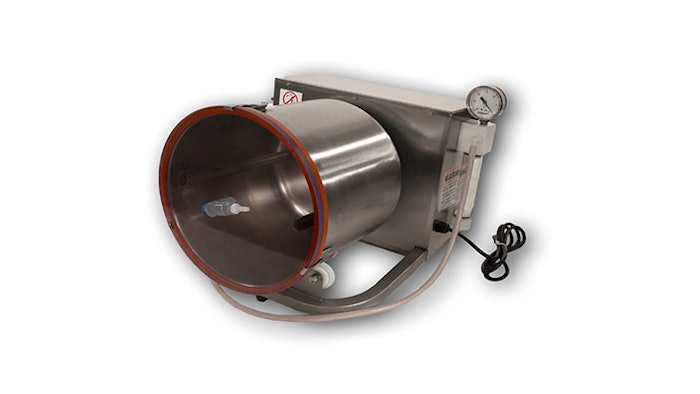 Company makes marinating easy with its HVT-30 Vacuum Tumbler that adds consistent quality to marinated items. This tumbling process increases yield, tenderizes product, reduces cook time, and evenly distributes flavor throughout product whether it is meat, fish or poultry. Using the  HVT-30 Vacuum Tumbler is a great way to add creative variety to your food offerings while increasing sales and profits for your operation.
HVT-30 Vacuum Tumbler features:
• A built-in vacuum pump
• A programmable timer (10 – 6 minute increments)
• 25 lb. maximum working capacity
• Variable speed from 1 – 18 RPM
• Compact size – only 22" x 21" x 17"H and 42 lbs.
• 110/220 V, 50/60 Cycle, 1 Phase
• See-through processing lid
• Removable stainless steel tank with baffles
Hollymatic  www.hollymatic.com