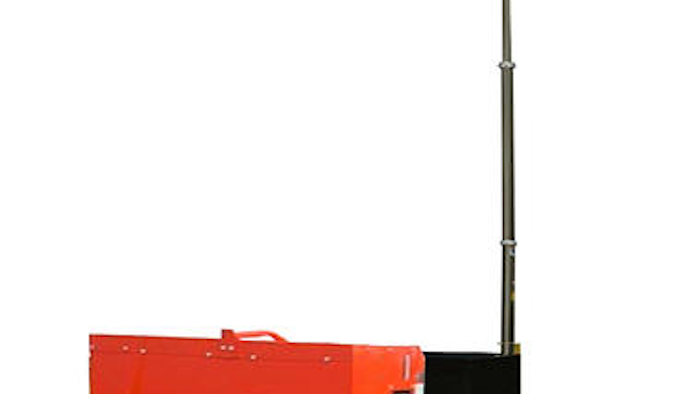 Larson Electronics has released a 1,600-watt high output LED light mast powered by a 7kw brushless water-cooled diesel generator. This trailer-mounted light tower and generator set comes equipped with a 150-gallon fuel tank that will run
continuously without refueling for up to 225 hours. The WCDE-7-PLM30-4X400W-LED self-sustained LED light tower features four 400-watt lamps that produce a combined total of 208,000 lumens and is a direct replacement for 4,000-watt metal halide light plants. A mobile floodlight package is ideal for large scale event illumination, construction, mining, industrial operations and anywhere a mobile full power lighting system capable of extended operation is needed.
You can view Larson Electronics' entire line of lighting at Larsonelectronics.com.